What services are available to advertisers?
Thank you for your interest in AdSpeed. These are our services available to advertisers:
Track your Media Buys
If you want to track ad metrics (impressions, clicks, conversions, leads, purchases) for your media buys on websites by an independent third party ad server, you can use AdSpeed to distribute and track your ads on multiple websites and publishers.
It is simple to set this up: you first enter your ads into our system. Our ad server then provides you with a HTML serving code so that you can send it to different websites that you're buying media/advertising from. This serving code will display your ads, track clicks, impressions. You can setup conversion tracking and track ad spending. If you want to display the same ad to multiple sites, you should link the same ad to multiple placements and send the serving code for each placement separately. Learn more about our solution for advertisers and agencies
Reporting Access
If you already have an advertiser account, you can
sign in
to view your ads and campaign performance.
Buy Advertising
If you want to promote your ads and display them on many websites, you can join one of the
ad networks or ad exchanges
. These companies will display your ads on websites that match your target audience and budget.
AdSpeed does not run our own ad network so we do not buy or sell advertising directly. We provide the technology platform for publishers, advertisers, agencies and ad networks.
Advertiser Live Demo
Username: advertiser
Password: advertiser
Preview
Advertiser's Dashboard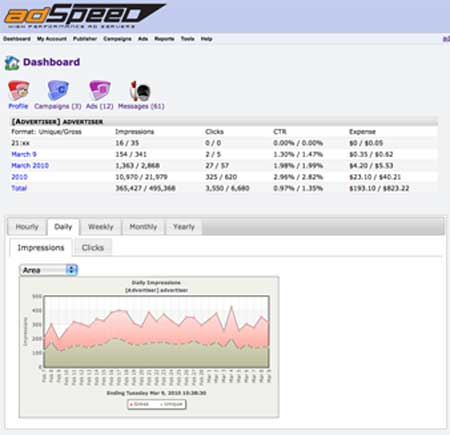 Ad Management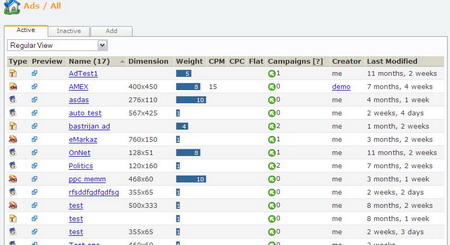 Reporting - Basic Metrics (Impressions, Clicks, CTR)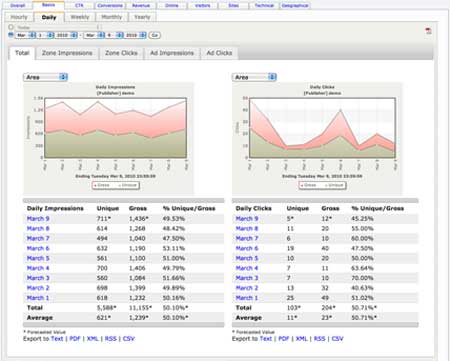 Reporting - Visitor Details on Google Map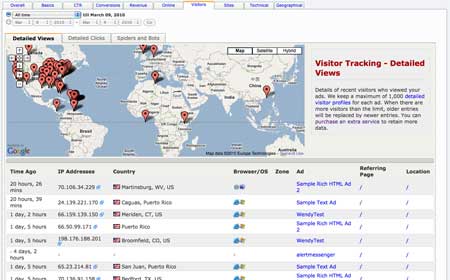 Reporting - Detailed Visitors Information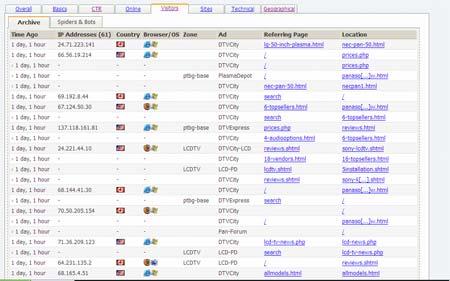 Reporting - Referring Search Engines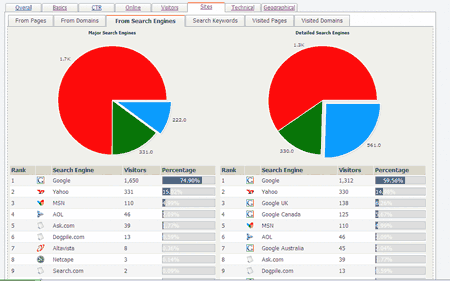 Reporting - Visitors on World Map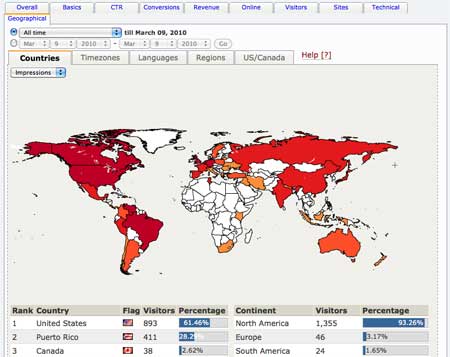 Other Articles in Our Services
Introduction to our ad serving and ad management solution. A smart and powerful ad server can save time from ad operations and increase your advertising revenue.
Cannot find an answer for your question? Ask our Customer Care team
Related Articles
Testimonials
I learn more all the time on better ways to use AdSpeed. Your help sections really do help. Thanks again for all you have done with AdSpeed. I love it.

Gary C


2Cooleys Ozark Recreation and Tourism Media

---

Wow, you guys are fantastic! Thanks a lot.

Andrew R


Stags And Hens