Demo Ad Server
We believe that simplicity is good. Advanced workflows and complex features should be organized in a way that do not overload users with irrelevant details. With our intuitive visual interfaces and advanced web technologies, you can easily manage your advertising without experiencing a steep learning curve. There is no adserver software to download or install, you just use your existing web browser to access the ad server from any computer anytime. Click on one of the links below to experience a live demo or view the screen captures.
Publisher's Live Demo

Username: demo
Password: demo

Advertiser's Live Demo

Username: advertiser
Password: advertiser
Ad Network's Live Demo

Username: network
Password: network

Ad Agency's Live Demo

Username: agency
Password: agency
Screenshots
Publisher's Dashboard
Advertiser's Dashboard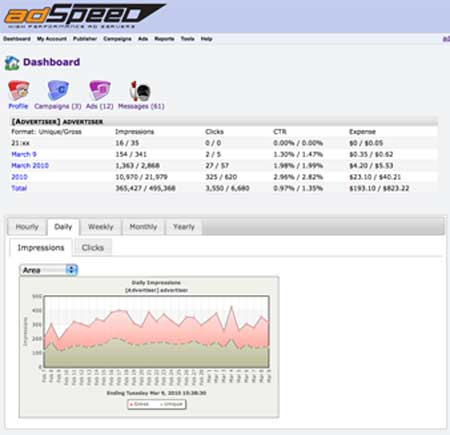 Ad/Banner/Creative Manager

Reports - Basic Metrics (Impressions, Clicks, CTR)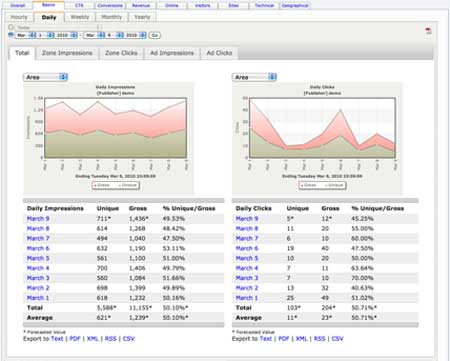 Reports - Visitor Details on Google Map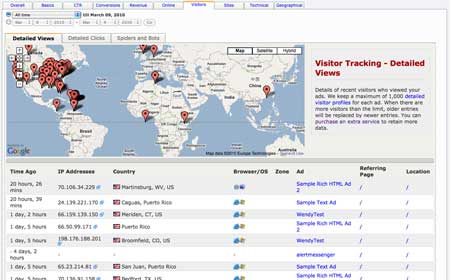 Reports - Detailed Visitors Information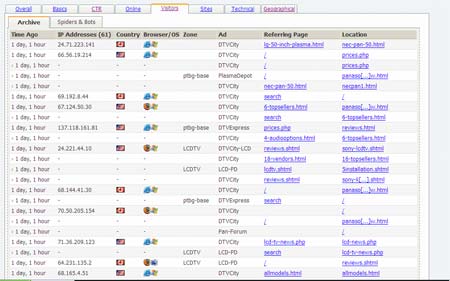 Reports - Referring Search Engines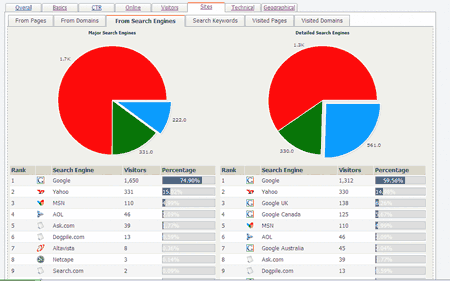 Reports - Visitors on World Map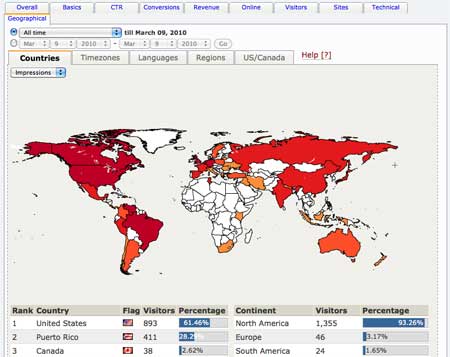 Don't just look at these static screenshots, we have more to offer! We encourage you to log into the live demo account and check out all available features. Also, don't forget to
sign up
for your own
free 10-day trial
account. No payment information needed.
Other Articles in Sales
You can begin serving ads immediately after signing up. All ad changes become effective immediately. You can add a new plan or upgrade to a larger Premium plan at anytime.
Cannot find an answer for your question? Ask our Customer Care team
Related
Testimonials
First, I want to say you folks are awesome! From tech support and customer service to simply the ad server itself, I've enjoyed the process. If I were to refer an ad serving technology when it comes to those I've used and experienced, I would refer you and give you a 10 out of 10.

Frankie F.


OverAd Media

---

I think I must be your biggest fan, and I am planning to make ever more use of ad-rotator.

Tom Bailey


Aquarium Fish