What is ad serving?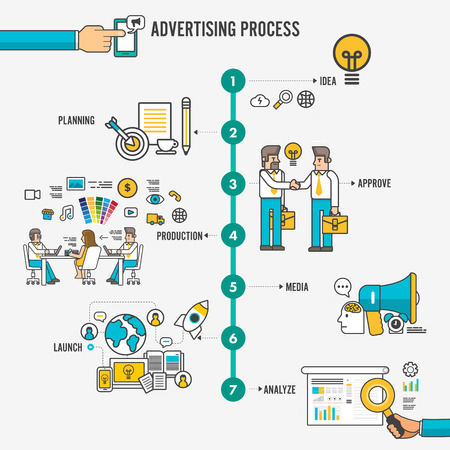 Ad serving describes the process of delivering ads to viewers through an ad server, which is a platform that helps you perform tasks related to your online advertising program. It makes these tasks easier and more efficient. An ad serving technology platform consists of multiple components: some are technical-oriented, some are business-oriented. Below we discuss these components in details:
Ad Serving
This functionality is obvious the first thing that comes to your mind when people talk about an adserver and rightly so. An ad serving engine is the core element of an ad server. It uses complex rules and algorithms to select the most suitable ad to display to each viewer. The ad selection process must follow many rules, which are defined and applied by the publisher, the advertiser and by the ad server itself. These rules include the targeting criteria, viewing frequency, location of ad placement, ad priority, earning potential and other settings. The ad engine must consider all of these factors in real-time and return a result within milliseconds. Any delay will cause additional delays in the page loading, which frustrates the viewers and results in fewer pageviews, fewer impressions and a low ROI.
Ad Tracking
Before, after and during an ad is served, the ad server records different ad metrics and events such as impressions, clicks, and conversions. Basically, interactions between the viewers and the ad are recorded into the database for further processing and analysis. The ad tracking process is important because it needs to be accurate and fast. These ad metrics help measure and evaluate each ad for its performance.
Ad Management
Ad management enables you to control different entities within your account. Ad management is not just about adverts. An ad is just only one entity type. There are many other entities related to ads that are also managed on the same platform such as zones, groups, channels, websites, and site partners. Often, there are multiple modules within the account that you can activate, enable or install to get additional features and to support your ad setup. A simple ad setup might only need one or two modules while a complex organization might require all the basic modules plus customized ones.
Ad Reporting
Using the ad tracking databases, the ad reporting system presents numbers and metrics in multiple ways using tables, grids, charts and other visual elements that are easy to understand. Typical reports include impressions, clicks, click-through rates (CTRs), revenue/expense, conversions, and events. The users can schedule to receive regular email reports or send reports to other external users.
Ad Billing/Accounting
The ad server also provides revenue and spending reports for all parties and can also handle invoices and payments. The publisher needs a way to create and send invoices to the advertiser. The advertiser needs to review the ad performance reports and pays the invoices.
Application Program Interface (API)
The API is a technical component that is popular with more advanced setups and integrations. It can help the publisher, advertiser, ad network or agency build customized processes, automate tasks and integrate the ad server with other business systems such as CRM, ERP or other external advertising systems.
Related
Why would a publisher need an ad server?

"If you are a publisher that operates a content website with articles, games, discussion forums or user-generated content, a lot of your time is going to be devoted to ensuring that you have high quality and fresh content. These types of site are very much on the radar of advertisers because premium ad placements on quality websites are more likely to convert into actual sales. " More

What is an ad server?

"In short, an ad server, or adserver, is a software solution that helps publishers, advertisers, ad agencies, and ad networks, manage their advertising campaigns. The ad serving software uses its ad tag, or ad code, to display the programmed online advertisements on the selected websites, blogs, apps. " More

What is self-service advertising?

"Finding advertisers to place ads on your website can be a full-time job all by itself. It can be costly to hire and maintain a dedicated ad sales team. " More