Ad Server for Ad Networks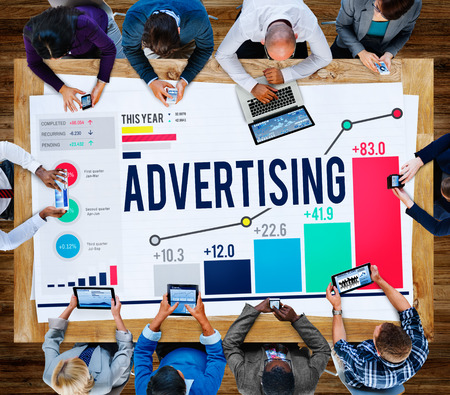 Do you want to build your own ad network? Do you have great relationships with many publishers and advertisers? If you're looking to scale your advertising strategy from one website to a network of multiple publishers, AdSpeed
ad server
for ad networks can help you start your own ad network of publishers and advertisers.
Build your own ad network
You can build your own ad network and let your publishing partners sign in their own accounts to get the ad tags, view revenue, and other ad performance reports.
Operate multiple websites that you own
A publisher can operate multiple websites. Each website can link to one or more zones. You can view ad performance reports broken down by each website.
Run an affiliate network
You can create advertisers and their ads using any pricing model, including CPA. The affiliates (site partners, media partners, or publishers) display ad campaigns from their assigned zones.
Self-Service Advertising
You can
setup the media kits
for your publishers so that potential advertisers can self-register and place ads on these publishers through your ad network.
Pricing
We do not take a percentage of your revenue like many other ad network solutions. Our plan has no commission or revenue sharing. We want you to keep much of the money you earn. This add-on has a flat and fixed monthly fee. You will need to subscribe to an impression plan and this add-on. The impression plan covers our infrastructure cost to serve and track ads on all publishers within your network. The add-on enables the management of multiple site partners within your ad network. For example: Premium 10M and Ad Network add-on for a start-up ad network. Additionally, you might also want to consider the
Fast Delivery
and
White Label
add-on.
View Pricing
Tutorial and Live Demo
To get started, please view this
step-by-step tutorial to setup your ad network
. You can also evaluate our solution for ad networks by signing into the demo ad network account. This example ad network has been created with several publishers, advertisers and ads to give you an idea on how easy it can be to start your own ad network.
Username: network
Password: network
Publishers within your Ad Network
The ad network operator creates a publisher, or a partner site, which is accessible by a user with his/her own username and password. A publisher can also self-register his/her own site. This user has read-only permissions to:
View the list of assigned zone(s) and if allowed, ad(s)
Get the ad tag for the assigned zone(s)
View the ad performance reports, including his/her website's earning calculated using the payout rates that you set specific for this website
Relationship between Website, Zone, and Ad
A
website
(publisher, partner site) can have one or more
zones
. A zone should not be shared between multiple websites if you want separate stats reports for each website. If you want to display the same ad to multiple sites, you need to create a zone for each website and link the ad into these new zones. For example:
2 websites: Toronto.com and Ottawa.com
2 zones for Toronto.com: Toronto_728x90 and Toronto_120x600
2 zones for Ottawa.com: Ottawa_728x90 and Ottawa_120x600
Ad 728x90 links to both Toronto_728x90 and Ottawa_728x90
Ad 120x600 links to both Toronto_120x600 and Ottawa_120x600
As the ad network operator, you would send the ad tag to your publishing partners, or give them access to their own account to generate the ad tag themselves. In this case, your publishing partner Toronto.com would receive the ad tags for zone Toronto_728x90 and zone Toronto_120x600.
Payout Rates
The advertiser pays you the full rates (CPM, CPC, CPA) for this ad. You can set individual payout rates for each of the partner sites. Payout rates can be defined per ad or per zone:
Per ad: when editing an ad, you can click on tab Rates to set a partial amount for each site. For example: the advertiser pays $10/CPM for ad ABC to you, you pay site XX $6/CPM and site YY $7/CPM.
Per zone: when editing a zone, you can set a percentage of full rates as payout rates for all ads linked to this zone. For example: zone X belongs to site XX, which has a 65% Payout Percentage. This zone is linked to 3 ads. As a result, these 3 ads will each have its payout rate for this site set at 65% of the full rate.
Payment to Publishers
You can view a report that shows the previous month's earnings of your publishers. Available formats for exporting include text, CSV, Excel, PDF and a simple text file that is compatible with
PayPal Mass Payment
. This file contains the username, email and amount to be paid on each line.
Related