What are the differences between in-house solutions and AdSpeed?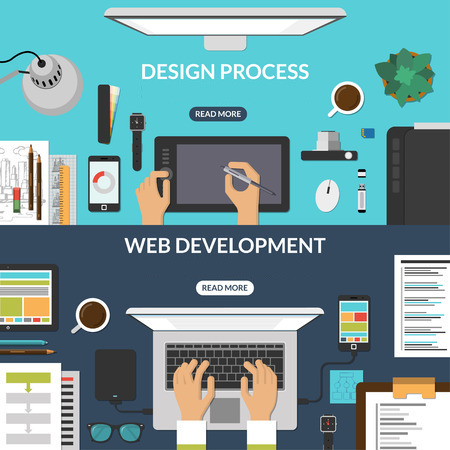 In-house ad serving solutions allow you to buy and download the ad management software. You must then install, run and maintain the application on your own servers. On the other hand, AdSpeed ad server is a hosted application service provider (ASP), also called a Software-as-a-Service (SaaS) provider. It means that you use when you need, pay for your usage, and you are free from daily technical operations.
Below are some of the reasons why we believe our service is better than any in-house ad management solution:
On Demand
What you need
No software to download, no operating cost, no technical staff.
When you need
Simply sign into your online account anytime from anywhere; changes and updates become effective immediately and ad metric reports are available real-time for better and faster decision making.
Pay for what you actually use
We simply charge a fixed monthly fee for ad serving based on your usage and providing you with an advanced ad management system. There is no complex licensing agreement or contract to sign. When you need more impressions, you can just upgrade to a larger plan or combine a new plan with any existing ones.
Cost Savings
When you pay an upfront cost for software, you might think you will save money on the long run because you do not have to pay for the software every month. However, you should consider these factors:
Cash Flow
This one-time fee might be a significant up-front investment. Without knowing future cash flows, you are better off paying a small amount monthly.
Switching Cost
Once you invest a significant amount of capital to buy software, you are locked into that solution. Switching means having to write off the investment too early. Using an on-demand ad serving solution allows you to fully evaluate its capability for several months. If it does not live up to your standards/requirements, you can easily try something else.
Licensing
Some applications or scripts have licensing fees that you have to pay every now and then.
Technical Operations & Maintenance
There are even open-source scripts that are essentially free to download and install. However, there are hidden costs for servers, system administrators, programmers, security specialists, and software consultants that you must consider before selecting a self-hosted ad serving software.
For AdSpeed Ad Server, you pay a fixed monthly fee and that is all. With the download applications, you will need to spend your own resources including time of management team, salary for technicians, investments into hardware and software to make sure the application operates smoothly and scales up effectively. These expenses can run much higher for companies that do not have the knowledge and experience in running ad operations. We have been serving ads since 2000 and have the required expertise to serve your ads.
Performance & Scalability
There are many different in-house ad serving solutions available on the market. Their qualities are also widely different. Many applications simply
cannot scale
along with your sites and become the real bottleneck that slows down your organization with complex tasks. Optimizing programming code, upgrading hardware, testing distributed ad serving, adding new servers, replicating data are some of the tasks that our technicians perform daily. We have heard many stories from our clients about the difficulties in running and managing their own applications before converting to AdSpeed Ad Server.
For us, the complexity is even at a higher level. Our ad serving system operates on many servers, which are hosted at multiple geographical locations, to reduce the risk and workload on any single server. We love to tackle these challenges with our experience and knowledge.
Security
As with any software you download, you need to frequently monitor for exploits and apply security patches, upgrade to a newer version when it comes out.
AdSpeed Ad Server is on-demand and you do not have to worry about any of that. Everything happens behind the scene seamlessly and instantly. We build our system from the ground up and write our own code. We have a dedicated team of software engineers, web developers and server technicians that is always in the process of adding new features, addressing issues and making sure everything is fast and secure.
Comprehensive Real-time Reporting
We believe that if you already serve ads on a page, this ad tag should gather other information about your visitors so that you understand your audience better. AdSpeed Ad Server combines two solutions, a web analytics and an ad serving platform, into one comprehensive solution. You will be able to see more details about your visitors than just impressions and clicks.
Strong Customer Service
Whenever you need assistance, our agents are available to troubleshoot and fix your problems quickly. We implement custom features upon popular request from our clients. The relationship with our customers is our most valuable asset.
Advanced Features in a Simple Interface
We incorporate complex functionality into a simple and intuitive user interface. Managing advertising operations should be very easy and straightforward with our on-site assistance. The navigation is designed to maximize your marketing productivity.
You are welcome to try our service and compare it with other ad management solutions. See our advantages over other hosted ad servers.
Español: ¿Cuáles son las diferencias entre las soluciones internas y AdSpeed?
Other Articles in Services
Introduction to our ad serving and ad management solution. A smart and powerful ad server can save time from ad operations and increase your advertising revenue.
Cannot find an answer for your question? Ask our Customer Care team
Related