What are the advantages of AdSpeed over other ad management solutions?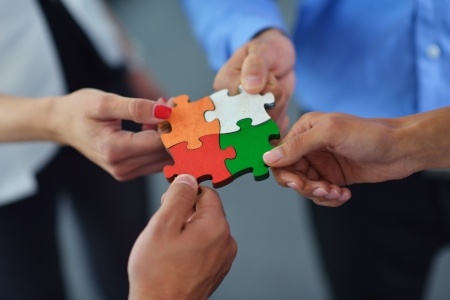 If you already decided to use a hosted ad server instead of an
in-house ad management solution
, please review the advantages of AdSpeed AdServer over other ad servers:
Best Value
We believe ad serving is a small-yet-important part of the online advertising ecosystem. It should not cost 30% of your ad revenue to serve ads. On the other hand, a free ad solution cannot offer the same level of customer service. Technology and servers can be scaled up cheaply. However, providing high-quality customer care requires time and investments. That is why we offer one of the most competitive pricing on the market. In additional to our personal customer service and all standard features, we offer many custom and advanced features that are not available from other ad servers.
Reliable Service
With more than 20 years of experience exclusively in ad serving, we are one of the most reliable and dependable providers on the market. Putting all servers in the same data center can be more cost effective and easier to control. However, a single outage to the Internet service provider could cause the whole ad serving platform to go off-line. All ads on your website will stop serving all together. That is the reason we do not rely on any single location to avoid a system-wide outage. We deploy our servers at different geographical locations throughout North America, Europe and Asia. Our infrastructure is engineered to have
no single point of failure
and can scale seamlessly.
An Independent Ad Server
AdSpeed is purely a technology provider. We are not a publisher. We do not run an ad network/exchange. We only do one thing and are very good at it. In summary, we do not compete with you or for your advertisers. Our only focus is to provide our clients with the best ad management tools. Another ad solution might appear to cost less, or even advertised as a free service. But the fact is that they need to make money to build a sustainable business. If it is free for you, the money often comes from your advertisers. Thus, you get a significantly less share of the deal. Another consideration between different ad solutions is the control of data. Who owns the ad data? Can they use your data for their own marketing purposes or sell it to a third party?
We have no conflicts of interest. We are not trying to take your advertisers. You sell ads directly to your advertisers and get 100% payout instead of paying commissions to the middlemen. You can also serve non-premium ads from any ad networks. You choose the best mix for your website. You pay AdSpeed for our technology and you are in total control of your data. All information (impressions, clicks, conversions, ad rates, revenues, inventory levels, and your advertisers) is kept private and is not shared with anyone.
Comprehensive Real-time Reporting
You make better decisions with up-to-the-minute data. We believe that if you already serve ads on a page, this serving code should gather other information about your visitors so that you understand your audience better. AdSpeed Ad Server combines two solutions: a web analytics and an ad serving platform, into one comprehensive solution. You will be able to see more details about your visitors than just impressions and clicks.
Strong Customer Service
Whenever you need assistance, our customer care team is available to consult, answer, troubleshoot and fix your issues quickly. In additional to our comprehensive
Help Center
, you can contact us via many channels: live chat, email, phone, and
online help desk
. We regularly implement new features upon popular requests from our clients. The relationship with our customers is the most valuable asset to us.
Advanced Features in a Simple, Intuitive Interface
We incorporate complex functionality into a graphical user-friendly system. Managing advertising operations is very easy and straightforward with the intuitive work flow and our assistance. The interface and process flow were designed to maximize your productivity.
Target Publishers of All Sizes
Many ad management solutions target only large organizations. You will have to send a long form, provide your budget, or call someone to request a demo or for any questions. We take a different approach, we want you to find an answer as quick as possible. All information about AdSpeed Ad Server is available right on our website. Our ad server can scale for any size, from a small start-up to a large publisher. You can get started or find more information about our service immediately:
live demo
,
free trial signup
. You can begin serving ads on your website in less than 5 minutes.
No Hidden Cost
The stated monthly cost is all you have to pay. All plans have no long-term contract and no set-up fee unless you want to negotiate a custom package or bundle. You can evaluate our ad server for 10 days for free with no hassle, no need to give us any payment information. If you need more time to evaluate, simply request an extension to your trial period.
If our service is not the right ad serving solution for you, you can request your money back within the first 30 days. Yes, we're very confident with our service and you got nothing to lose! Sign up for a free trial today.
Español: ¿Cuáles son las ventajas de AdSpeed ​​frente a otras soluciones de gestión de anuncios?
Other Articles in Services
Introduction to our ad serving and ad management solution. A smart and powerful ad server can save time from ad operations and increase your advertising revenue.
Cannot find an answer for your question? Ask our Customer Care team
Related