How does ad serving work?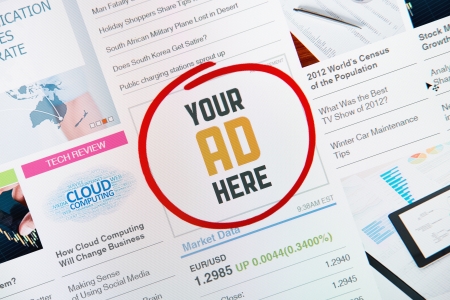 Let's consider this scenario:
You are running a website, a blog, or an app
Advertisers pay you to display ads on your website
You want your visitors to see only relevant and targeted ads
You want to manage ad inventory effectively, maximize advertising revenue and minimize operational costs
You do not want to make changes to your website every time you add a new advertiser, remove a campaign, or deactivate an advertisement
You do not want to deal with software installation, security patches, new version upgrades every few months, or the routine of ad operations
If this is your situation, AdSpeed delivers a powerful ad serving and management solution that is easy to use.
There will be no under-performing or static ads on your web pages. You can just login and manage your advertising inventory through our online system from anywhere, any time. All changes become effective immediately. Simple and effective! You can now spend more time developing, and improving your website, which are more important in attracting more visitors.
Start serving ads instantly
You can quickly set up your ad inventory and begin serving ads in the next 3 minutes. After
signing up
for an free trial account, just follow these
3 simple steps
.
Related Advertising Services
In addition to our ad serving solution for publishers, AdSpeed AdServer also offers other advertising services for advertisers, ad agencies and ad networks via our other products and strategic partners.
Advertiser
Publisher (website owner)
Ad Network and Ad Agency
For ad network managing multiple publishers and advertisers, we provide an affordable solution to build and operate your own ad network
For ad agency with multiple advertisers, we provide a system for you to manage your clients and their ad campaigns efficiently
Related