Where can I find the CVV code for my credit card?
For your safety and security, we require that you enter your card verification number (also called card security code, CVV, CVV2, or CID), if one is available. The verification number is a 3 or 4-digit number printed on your card.
If you are using a Visa, Mastercard, or Discover card, it is a 3 digit number that appears to the right of your card number on the back.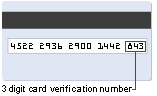 If you are using an American Express card, the verification number is a 4 digit number that appears on the front of your card, above and either on the left or right of the card number.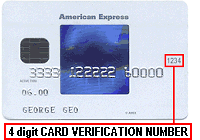 If your card does not have a verification number, please ask your card issuer or try with another card.
Other Articles in Billing
Learn how to update your credit card, view invoices, and cancel a subscription
Cannot find an answer for your question? Ask our Customer Care team
Related