Ad Serving 101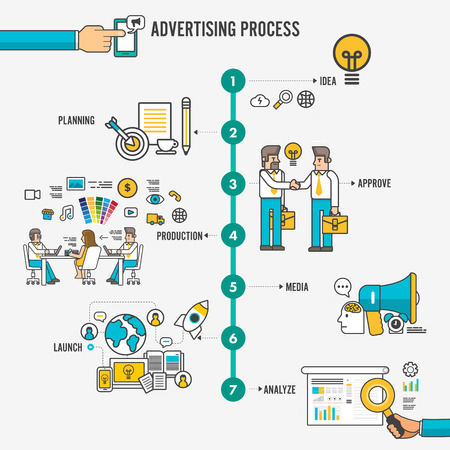 Ad serving
is the act of delivering an online advertisement to a browser on a computer, smartphone, or tablet. This is done through an
ad server
, which is a software solution, that helps publishers, advertisers, ad agencies, ad networks and ad exchanges, manage their advertising programs.
Nowadays, ad serving is part of our everyday lives as advertisers try to attract our attention with image banners, flash animation, text ads, and videos when we visit a newspaper site, use our mobile app, or catch up on our friends activities on a social networking site.
As a very simple classification, ad servers are divided into two types: publisher ad servers and advertiser ad servers. In both cases, the ad serving service is often provided by a third-party ad server that helps publishers and advertisers reach their goals by displaying their ads, targeting them to a specific audience, tracking their performance, and optimizing their ad campaigns.
In the case of the publisher, they want to increase their revenue and serve ads to do so, whether it be through direct sales, ad networks, or in-house ads. As for advertisers, they are also interested in increasing their revenue and one way to do so is by placing ads to boost brand awareness, generate leads, or create social media activities. Advertisers use ad serving and ad tracking tools to audit ad delivery and measure their returns on ad spending.
Ad serving happens due to a piece of code called an ad tag. This ad tag is linked to the ad server in order to extract all the necessary information about the ad including:
The ad itself or its location (whether it be an image, video, text, etc)
Who it should be delivered to (can be targeted to everybody or a specific audience)
When it should be delivered (campaigns typically have a start and end date)
How it should be delivered (as a pop-up, a pre roll ad, etc.)
When a visitor arrives to a website that is serving ads, the ad tag will be executed and the correct advertisement will be displayed.
Ad serving can become very complex, if so desired, as publishers and advertisers use advanced features to boost ad performance. Some of the most common, yet advanced, ad serving scenarios that can be done with an ad server are:
Optimize ad campaigns to obtain the highest number of clicks, conversions, or revenue
Create a chain of ads to be displayed in a specific order, from premium ads down to remnant or house ads
Link multiple ads of the same campaign to display together on a page for a high-impact effect
Display relevant ads that match search keywords
Serve video ads that synchronize with companion ads on the same page
If you are a publisher or an advertiser in need of an adserver then you should open a free trial account with a comprehensive ad server like AdSpeed. We have all the basic and advanced features that you need to achieve your advertising goals.
Related
Benefits of an ad server for your online business

"Ad serving technology is one of the most important technologies of the online advertising world for several reasons. An ad server places ads on websites by performing three important related functions: " More

What is an ad server?

"In short, an ad server, or adserver, is a software solution that helps publishers, advertisers, ad agencies, and ad networks, manage their advertising campaigns. The ad serving software uses its ad tag, or ad code, to display the programmed online advertisements on the selected websites, blogs, apps. " More

How AdSpeed is better than other choices of ad servers

"When working with advertising campaigns, marketers need a committed company who is responsive to their needs and serve them better with a powerful ad management & ad serving platform. AdSpeed AdServers are unlike many other adservers that you might consider for your business. " More