Ad serving during a slow economic recovery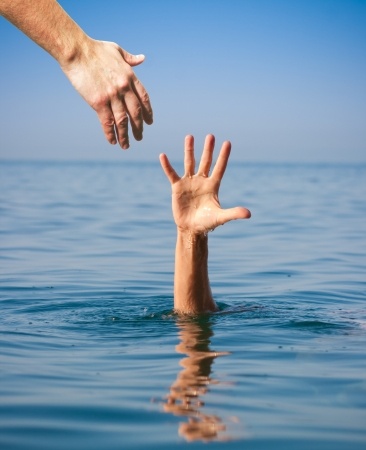 When faced with a dire situation, such as what we are seeing during this pandemic, we all need to find a way to adjust and cope with the new life now sitting before us. Of course, some people, as well as some businesses and industries, have had it much worse than others, but everyone has had to make some sort of adjustment. This is true for businesses who rely heavily on advertising. As you have probably noticed, the number of flyers you see in your mailbox might have gone down, while online
ad serving
seems to be more prevalent. As we lean into a slow recovery, advertisers are going to need to make adjustments again. Let's take a closer look at how it all might play out.
Dealing with disruptions
During this pandemic, we have seen all manner of different disruptions to businesses, from a sudden freeze in sales to a huge number of new mandatory protocols. Many of which have been brought about by new regulations put in place. Some cities and states have mandated that people wear masks and observe new rules when entering an establishment. Likewise, some businesses have put that regulation in place even when it is not part of the regulations at their location. When advertising to potential customers, businesses need to make consumers aware of these regulations and changes so customers understand and know what to expect. Businesses that can adapt quickly are the ones that survive this pandemic.
Watching ad budget
Ad flyers stopped arriving when the pandemic was at its most severe simply because everything shut down. Businesses were not making any sales and basically they used any money they had to stay afloat. Those that survived are now looking at getting people back into their businesses, but they are also aware that there are still a lot of people who are not planning on being out and about any time soon. Many uncertainties means advertisers need to apply restraints and take a serious look at how their advertising budget is managed and spent.
Understanding consumer behaviors
Businesses that are spending on advertising again are mostly those that are offering up essential products and services. The reality is that this is what consumers are looking for right now. There are a lot of people out there struggling to get by, so they are not going to be throwing around money on luxury items or products that fall outside of the essential category.
Benefiting some businesses
In some cases, there are some businesses and industries who are going all-in on advertising, as their business is booming and they see now as the perfect time to strike. This is why you are seeing so many ads for online learning, home-office supplies and work-from-home opportunities. People who are stuck inside or out of a job, or both, are looking for ways to earn income or move into a career where they can get back to work.
Being flexible with ad campaigns
As advertisers continue to show restraint, publishers can do their part to help ease advertisers back in during the recovery. They can do this by being more flexible when renewing contracts, which could include making ad rates more affordable and giving advertisers a little more time to pay. Everyone needs to work together during the recovery so that we can get a little closer to being back to normal.
Related
Opportunities for publishers after the pandemic

"At a time when we are seeing businesses close up shop and others struggling to find employees and fight rising inflation, you might think that everything is doom and gloom. While there certainly are many problems and issues that need to be addressed, the reality is that we are living in a time where there are many opportunities for online publishers as we come out of the pandemic. " More

Ad serving during the re-opening stage

"We have all become used to life during the pandemic, going as far as calling it the new normal. There is still a way to go before life returns to the way it was prior to the arrival of COVID-19. " More

Changes to advertising audience after the pandemic

"We are all aware that businesses have changed the way they go about advertising their products and services during the pandemic. We also know that other modifications will need to be made once things return to normal. " More