Ad serving for a hot summer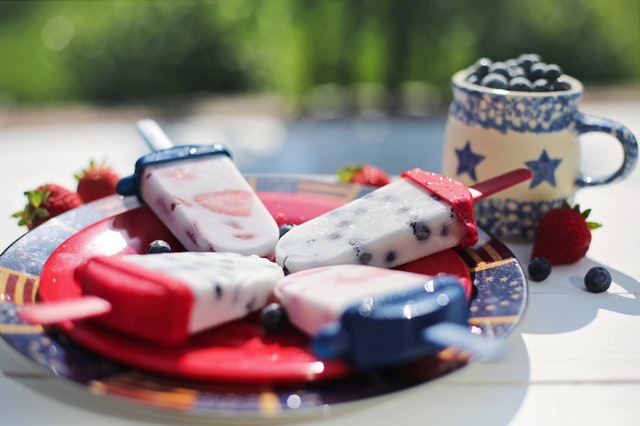 When trying to create an income through online advertising, publishers tend to look for ads that can be displayed year-round and remain relevant. The reality, though, is that there are some great
ad serving
opportunities available with seasonal ads, assuming that you are able to stay on top of your published ads and ensure that they do not stay up longer than is necessary. If you are interested in running ads in the hot summer months, then there are some definite things to consider. There are also things that you can do in the off season if your ads are all about summer activities, so let's take a closer look.
Air-conditioned places and cool products
While most folks look forward to the summer months, there are times when all we want to do is escape the heat and get some cool air. People will routinely look for fun places that they can go to in order to cool off a little, so ads for those types of establishments will always go over well. The local ice cream parlor, smoothie shop or skating rink might well be popular places during the summer months, so those tend to make very good ads.
Getaways to the water
There are other ways to cool off that don't need to include spending time indoors in a location with AC. When the sun comes out, people are drawn to locations that scream summer. Places at the top of the list include pools, waterparks, the local lake, or the beach. Splashing around in the water and having some family fun is one of the things that people regularly do when it gets hot outside, so look for ads that promote those types of places.
Vacation to cooler destinations
Again, it's not everyone who is comfortable basking in the heat of the summer sun, so there is going to be a good number of people looking to escape to a cooler locales. A trip to the forest, an Alaskan cruise or a trip south of the equator tends to be popular with these types of people, so don't forget about these advertisers when the summer months arrive. Always have ads for the snowbird types who don't want any part of the sunshine.
Discounted ad rates
If the site that you operate is devoted to fun and activities in the winter months, the expectation is that you might experience a decrease in ad revenue because it is not yet in season. That might be the case but things need not drop off entirely. You can offer discounted ad rates to your advertisers in the leaner and slower months, keeping in mind that people plan vacations and winter activities well in advance of the cooler season.
Contests and freebies
One of the best ways to keep your summer themed website busy and active during fall and winter is to create reasons for people to come and visit. Besides offering lower ad rates, see if you can partner with advertisers to create contests and freebies that are sure to bring people back to the site. This is a situation where everyone wins.
Related
Winter ad serving tips

"While there are some products and services that are a good fit for your website all year round, there are others that are most certainly not. For example, what you might show in the summer may not be appropriate for winter. " More

Tips on spring ad serving

"There are some products and services that can quite easily be advertised year-round. On the other hand, there are those that fall into the seasonal category. " More

How to handle advertising on your website during the slow season?

"Websites are open for business all year round, but in some instances, there are going to be sites that experience slower periods at certain times of the year. For example, if you operate a site devoted to ski equipment, it's probably fair to suggest that you won't see a ton of action during the spring and summer months. " More