Winter ad serving tips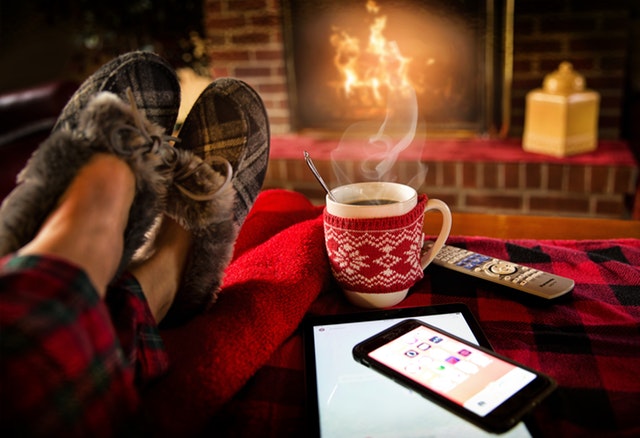 While there are some products and services that are a good fit for your website all year round, there are others that are most certainly not. For example, what you might show in the summer may not be appropriate for winter.
Serving ads
that do not fit the season means that you are simply not going to get any click, which in turn, means that you will not be making any money. When the winter months are upon you, it's time to look at your ad content and start making a plan for the coming months. Here are some thing to think about when advertising during winter.
Display seasonal ads
You are probably not going to do a lot of business if your ads are all showing summer clothing. Think instead about the types of things that might be appealing to consumers during the winter months. We are talking about things like ski vacation destinations, plus all the gear that people are going to need if they do decide that it's time to hit the slopes. Upload ads onto your adserver that are suitable and relevant for the season.
Focus on comfort
While the summer months tend to be hectic, with many people going on vacation during the warmer months, many people are looking to do very little but relax when the colder weather arrives. Again, the ads that are being shown should offer and present the comfort and relaxation that they desire during the winter months. Pajamas, slippers, and comfortable furniture are just a few of the things that could help people achieve that goal.
Plan ahead
Being in the middle of winter doesn't mean that you need to totally do away with all ads that look ahead to the summer. People very often use the colder months to start planning ahead for what they might do in the summer. It's not uncommon for consumers to start shopping for summer holiday deals when the weather outside is at its coldest. Running ads that offer deals for early booking is a good way to plan ahead while taking advantage of the winter months.
Use a cheery tone
With the cold weather and fewer hours of daylight, people tend to be a little less cheerful in the winter. There is also the stress that is holidays shopping to consider, so when putting ads together for winter, maintain a positive tone to help cheer people up a little. It's also a good idea to use bright colors in those ads, especially when the conditions outside are so bland.
Offer winter getaways
While there are some who like to do nothing but chill when the weather takes a turn for the worse, there are others who are looking to escape to warmer places. Contests and sweepstakes that can deliver a winter getaway to a warmer location is sure to garner a lot of attention, as do deals and discounts on those winter trips to warmer travel destinations.
Related
Tips on spring ad serving

"There are some products and services that can quite easily be advertised year-round. On the other hand, there are those that fall into the seasonal category. " More

Ad serving for a hot summer

"When trying to create an income through online advertising, publishers tend to look for ads that can be displayed year-round and remain relevant. The reality, though, is that there are some great ad serving opportunities available with seasonal ads, assuming that you are able to stay on top of your published ads and ensure that they do not stay up longer than is necessary. " More

Five common mistakes with seasonal advertising

"For everything, there is a season, and it is also true in advertising. For example, all major coffee chains offer iced drinks all year round, but it's not until the summer season rolls around that they start to shift their advertising budget towards the marketing of those goods. " More