Why should you care about the type and quality of ads shown on your website?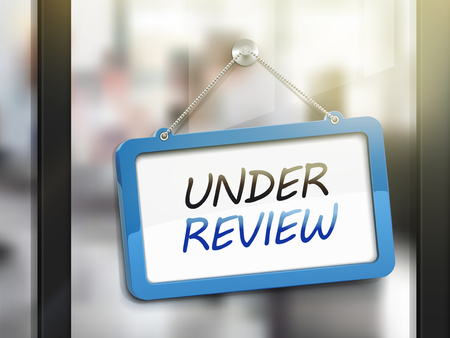 Placing ads on your website is a great way to create a consistent stream of income, but they can also hurt your business if you do not pay attention to what is being displayed. The most effective ads on your site are those that are in some way relevant and complementary to the subject of your website. While some types of ads may bring in more money than others, it is still important that the type and quality of ads displayed on your site be suitable for your business and your viewers. These are a few things to consider:
Content Compatibility
You should be well aware of your target audience based on the type of products or services that you are selling on your website. For example, if your site focuses on kid's toys and related products, you do not want to have gambling or dating site ads being displayed on your site. Basically, anything that might be considered offensive to your target audience should be avoided or you will see your viewer count diminish.
Advertising the competition
You might have published ads for your own business on the Internet. There is a good chance that your competitors have done the same thing. Your competitors might have their ads on the network you have chosen to deliver ads to your site. Do you really want to display their ads on your pages to your visitors and clients? While it is important to have ads that are relevant and complementary to your niche or industry, as ads from your competitors would be, displaying ads from your direct competitors must be precluded. Showing ads from your competitors will only make it easy for your clients to leave your page and buy from them instead.
Performance
Some ads are designed to be animated or flashy. While these tend to be the sort of ads that will grab the attention of your visitors, they can also make your site load slower than it should, and affect the overall performance of your pages. People expect websites to load quickly, and if ads are not allowing that to happen, they will take their business elsewhere. Also, if the ad is a complex third-party creative with many tracking calls to multiple ad servers, it will negatively affect your visitors by slowing down your pages.
Invasiveness
Ads should look and feel as though they are an organic part of your website. That cannot really happen if they pop up, scroll with the page in order to always be shown, or have any effect not allowing them to blend in. You also need to be on the lookout for ads that are asking your customers to insert their personal information. That is often something that customers find to be a turn-off, and can lead to a lack of trust.
Security
One of the fastest ways to completely lose the trust of the people that visit your site is to run ads that try to install some sort of virus or malware on their computer. Ads that try to automatically download software when people view them must be prohibited from your site. Make sure your third-party ad tags have the correct settings to disallow these types of ads.
As you can see, there are a lot of ad types that may pay very well but that can hurt your site in the long run. Choose an ad server or an ad network that gives you a good deal of control over what can and cannot be displayed and you should not encounter any problems.
by
John Z
May 12, 2019 (first published January 2015)
Related
Five problems when you use ad networks to sell your advertising space

"If you have created a new website and have allocated spaces within the website design for advertising, you will probably want to start filling them with some paying ads as quickly as possible. This is easier said than done, as many advertisers will want you to show that your site attracts quality visitors before they choose to spend their marketing money on you. " More

How to raise your ad quality?

"Ad serving has become an accepted part of the website experience, but the quality of ads that you place on your site can have a big impact on your business. Irrelevant ads can hurt the income you generate from advertisers, and can also negatively affect your overall sales and leads. " More

What to look for in a third-party ad server?

"If you need to run multiple ad campaigns from your own advertisers and also from ad networks or exchanges, you will need a third-party ad server to help you manage, optimize, deliver and track these ads. A third-party adserver helps a publisher lower operational and development costs compared to an in-house ad server solution that you build and operate with your own staff and servers. " More