What to look for in a third-party ad server?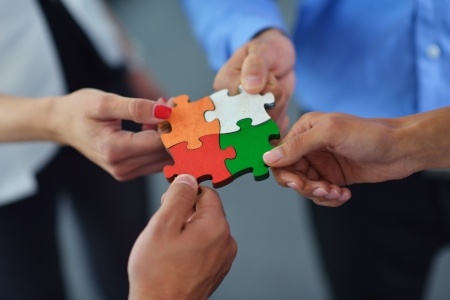 If you need to run multiple ad campaigns from your own advertisers and also from ad networks or exchanges, you will need a third-party ad server to help you manage, optimize, deliver and track these ads. A third-party adserver helps a publisher lower operational and development costs compared to an
in-house ad server solution
that you build and operate with your own staff and servers. There are many different ad servers available on the market with a variety of features and prices. Not all of them will deliver the quality of service that you need, which is why you should choose carefully. Here are five things every good ad server should have:
Speed and Performance
When someone arrives at a website, they want to be able to find what they came for as quickly as possible. That is not something that can happen if the ads on your pages slow down the loading speed or performance of your website. If you find that your site starts to drag after you place the ads on there, you may want to try another ad server or change the specific ads being shown.
Reputation
One of the great things about the internet is that it is easy to find more information about any type of business, product, or service. You want to know how long they have been in business, what certifications they have, and what recommendation and experience their clients are willing to share. If the ad server you are keen on using is relatively new then make sure you are able to use the server for free for a trial based period and give it a test. Also, see if they have some money back guarantee in case you encounter any problems and are unsatisfied with the product.
Privacy
Website visitors are getting more concerned about their information and how much of it they are willing to share. This is why you need to be very aware of how the ad server you choose uses the data they collect. If they are taking that information and selling or sharing it with other companies then you should certainly use a different ad server. You do not want your advertisers information being shared without their approval, as that could have a real negative effect on the reputation of your site and business.
Security
The ad server should have security measures to check, prevent, detect and block all malicious ads from getting into the network. A malware ad can be very damaging and affect other clients using the same adserver. If a visitor arrives at your site and a page automatically pops open asking them to download a file, it is not going to reflect very well on your business or website. You do not want your visitor's computers to get infected from a virus delivered by an ad on your website so the ad server should have comprehensive measures to protect your ads and your data.
Customer Service
Just as you should deliver a high level of customer service to your website users, you should expect the same from whomever you do business with. The
ad server
you choose should have excellent customer service that is ready to handle any questions or concerns you may have about technical issues, billing, and any other subject that has to do with the ads being shown on your site.
Related
What should your ad server have?

"Getting a website together and publish it to the Internet is easier now than it has ever been. The hard part comes when trying to build your audience and improve your search engine ranking. " More

Why should you care about the type and quality of ads shown on your website?

"Placing ads on your website is a great way to create a consistent stream of income, but they can also hurt your business if you do not pay attention to what is being displayed. The most effective ads on your site are those that are in some way relevant and complementary to the subject of your website. " More

Why visitors dislike advertising on your website? What can you do about it?

"If truth be told, internet users have developed something of a love/hate relationship with online advertising. You often hear people complain about the presence of ads when they visit a website, but those very same people will also tell you about a great deal that they got by clicking on one of those ads. " More