How to choose the right ad server for your business?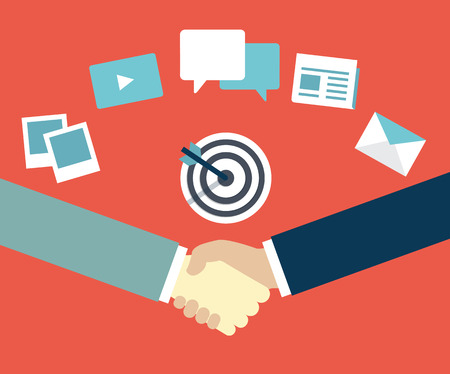 As both new and experienced webmasters, bloggers, and commercial online publishers begin to depend more on advertising revenue, their advertising-related decisions become more important. Such decisions can have a major impact on the sites income. Selecting a compatible ad server is one of these important decisions. Finding the most efficient and value added ad server can be stressful. Here are some considerations we can offer to help guide your search:
Evaluate your Advertising Needs
An important first step before selecting your ad server provider will be to first determine your specific and unique short-term and long-term advertising goals. Every website is different. They each have a different targeted demographic. Switching between providers can be a challenging and a time consuming process. Therefore, it is important to take your time to determine the precise features, preferences, and requirements you will need in order to properly and efficiently manage your ads on your web pages. Consider your own individual strengths and weaknesses, including your growth projections for the business, your own level of technical expertise, and of course your financial budget, when searching for the
best ad server
.
Advertising Management
Each type of ad server will operate differently. Some are very intuitive and simple while others can be very technically challenging. Depending on your level of experience, you will want to choose an option that has the right mix of user-friendliness and ability to get the results you need quickly. Although speed and efficiency are of primary concern, you also want to be sure that the ad server supports multiple types of ad formats and has all the built in features you need to maximize your revenue. Another thing to keep in mind is that the internet is always evolving. For example, the use of video marketing has increased significantly in recent years. Keep this in mind and choose a system that is going to offer the most versatility in the long haul.
Keep the Advertisers and Readers in Mind
The companies that will be advertising on your webpages will want their ads to reach the right people at the right time. Therefore, you not only need to take into account your own individual preferences but also those of your future advertisers and website visitors. Readers will want to read relevant ads, and advertisers want their ads to be read. It is a two-way street. You need to make both parties happy. If you are contemplating the use of ad networks, make sure the solution you are considering can display such ads. Make sure the ad server has no limitations that can hinder your income. If the ad server has a free trial, make full use of it to ensure it contains everything you need to make your advertisers and visitors happy.
Free vs. Paid
Cost is always a valid consideration, especially for online entrepreneurs that are just getting started. Be aware of some of the pitfalls of using a free ad server rather than an affordable paid alternative. In the long term, the free varieties may not prove to be the best option. Very often, these free solutions do not provide customer service or technical support. You will hence find yourself wasting valuable time looking for answers in forums. Also, free ad serving solutions typically do not have some needed features, are not updated as online advertising evolves, and are more prone to security breaches. Focus on getting the best value server, something that has all the features you need, with good support for when you need it, at the right price.
Related
How to choose the right ad server?

"As a website owner, a blogger, or an online publisher, with advertising as one of the main revenue sources, you want to display and manage ads from your advertisers and ads from different ad networks. There are many ad servers available on the market making it hard to choose which one is best for you. " More

Benefits of an ad server for your online business

"Ad serving technology is one of the most important technologies of the online advertising world for several reasons. An ad server places ads on websites by performing three important related functions: " More

Finding the best ad server for your website

"Choosing the right ad serving vendor for your website can be a daunting task, but it's essential for managing multiple advertisers, maximizing your advertising revenue and providing a seamless user experience. An ad server is a technology platform that manages the delivery and tracking of digital advertising campaigns. " More