Finding the best ad server for your website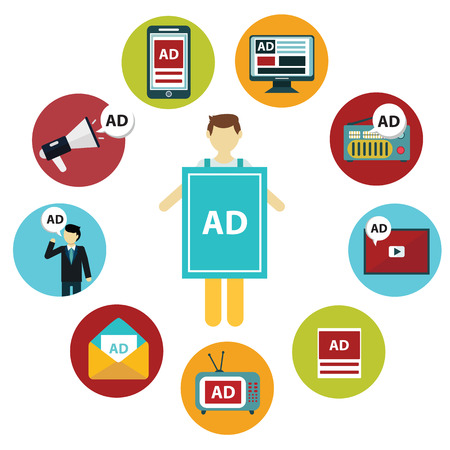 Choosing the right
ad serving
vendor for your website can be a daunting task, but it's essential for managing multiple advertisers, maximizing your advertising revenue and providing a seamless user experience. An ad server is a technology platform that manages the delivery and tracking of digital advertising campaigns. It enables publishers to manage and serve ads for multiple advertisers, track impressions and clicks, and generate reports on ad performance. In this article, we will discuss the key factors to consider when selecting an ad server for your website.
Platform compatibility
One of the first factors to consider when evaluating an ad server is platform compatibility. The ad server you choose should be compatible with your existing website's content management system (CMS) or other technologies that you are using. Your existing software stack might dictate what you require in an ad server. However, the good news is that many ad servers are independent from your back-end software. They use standard HTML, JavaScript and API for a seamless integration into your website, providing a smooth and efficient ad delivery experience.
Scalability
As your website grows, you'll need an ad server that can scale with your needs. Make sure to choose an ad server that offers a suitable starting plan when you first sign up but at the same time, have a larger plan for your future growth. It should be able to handle a large volume of traffic and can accept a large number of ad requests. This will ensure that your ads are delivered quickly and efficiently, even during periods of high traffic. You do not want your visitors to wait for ads to load because they will not wait. Therefore, having a high performance
ad server
should be one of your top criteria.
Cost
The cost of an ad server is always a factor to consider because you have a limited budget for it. You do not want to pay an arm and a leg for ad serving because it is only a small part of the whole chain. However, you should not expect it to be free because it costs resources to serve ads and keep track of ad metrics. Watch out for free ad serving options because it often comes with limited features and no support. Many ad servers charge based on usage, often the number of ad impressions or clicks. Choose an ad server that fits within your budget, while still providing the features and capabilities that you need.
Technical support and customer service
As with any technology, there are errors, bugs, and issues that arise from time to time. It's important to choose an ad server company that offers excellent support. This will ensure that you have someone to turn to when you encounter an issue or have questions. Look for an ad server that offers knowledgeable support and comprehensive customer care. You can send a few inquiries to see how they answer and if those answers directly address what you are looking for.
Ad formats
Different ad servers support different ad formats, such as display ads,
video ads
,
email newsletter ads
, native ads, and mobile ads. Choose an ad server that supports the ad formats that you plan to use on your website. The chosen ad formats should fit into your existing layout and should not negatively affect the viewer's experience to a degree that they avoid visiting or staying on your site because of the ads.
Reporting and analytics
A key aspect of an ad server is its ability to provide detailed and accurate reporting and analytics. This will enable you to track the performance of your ads, including impressions, clicks, events, conversions, and revenue. Make sure the ad server you choose has robust reporting and analytics capabilities that will help you understand your audience, their behavior and optimize your campaigns. One convenient feature is
automated email reporting
that allows you to schedule the ad server to send reports directly to your email or your advertiser's email on a specified interval. For example, send a report of impressions and clicks of last month on the 1st of each month.
Related
What is an ad server and why does a website owner need one?

"An ad server is a software that is used by website owners to manage and serve online advertising. It can be provided as an online service without any download, installation or operational requirement. " More

What is an ad server?

"In short, an ad server, or adserver, is a software solution that helps publishers, advertisers, ad agencies, and ad networks, manage their advertising campaigns. The ad serving software uses its ad tag, or ad code, to display the programmed online advertisements on the selected websites, blogs, apps. " More

How to choose the right ad server?

"As a website owner, a blogger, or an online publisher, with advertising as one of the main revenue sources, you want to display and manage ads from your advertisers and ads from different ad networks. There are many ad servers available on the market making it hard to choose which one is best for you. " More