Five reasons businesses need online advertising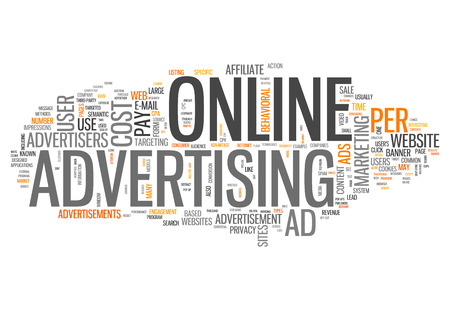 All well-known, big name brands spend large amounts of money on online advertising. You might wonder why a company that is so successful needs to spend money on ads. Interestingly, the reasons for doing so are the same as for those businesses who are small or who are just getting started. It is for this reason that online advertising keeps growing year after year. Here are five reasons why companies advertise on the internet:
Leads and sales
As well as maintaining a traditional brick and mortar storefront, businesses are now also allowing their customers to purchase their products online, around the clock, in the comfort of their own homes. Once the online store is created, online advertising, among other things, is used to direct visitors to such sites. Online advertising will surely provide leads and boost sales as well as improve brand recognition. Lastly,
serving ads
online is a great way to grow internationally as online visitors are located around the globe.
The mobile movement
Take a look around you and you will notice the astounding amount of people using a smartphone or other type of mobile device. The amount of people having access to mobile devices keeps increasing along with those purchasing merchandise online. If you are not marketing your products to those people, you are surely missing out on a lot of sales.
Stand out in a crowd
The popularity of online shopping means that there is now a lot more competition out there in every single niche. Businesses that were once the go-to brand are now forced to compete with aggressive start-up companies that are young and exciting. Online advertising is an easy way to get your message across to more people and to show that you are still the best option out there.
Looking current
Business owners that say they do not need to be online to succeed are likely to see their competitors steal their business. Technology is king nowadays, and if it appears that you are on the outside looking in on all these changes, your business is likely to be viewed as archaic. This allows aggressive start-ups to take a slice of the market right out of the gate. Such start-ups clearly understand the importance of the internet and advertising there, which gives them a leg up on those who do not.
Customer awareness
Even if you have a business that successful and well established, you still have a responsibility to let your customers know what you are working on. This is especially true if you are about to launch a new product or service. You could just wait until your customers find out about it for themselves, or you could create a massive amount of buzz by creating an exciting online viral campaign that gets people talking about your new products before they are even available for sale. That is exciting and is what the modern customer lives for. They want to know about a product before anybody else does and want to be the first to have it.
by
Watson F
May 12, 2019 (first published September 2014)
Related
Five reasons consumers need online advertising

"As much as people may complain about the internet being full of advertising, they cannot deny the fact that they are influenced by the things they see. If nobody paid attention to ads, they would disappear overnight, but the fact is that online advertising boosts leads, sales, and brand recognition among other things. " More

Five ways mobile advertising can help your business

"In recent years, technology has forced companies to change the way in which they do business. While there is always a steep learning curve in adapting to a new technology, one aspect that is actually not so difficult is marketing. " More

What are the pros and cons of mobile advertising?

"Most businesses are now on board with the idea that they need to have a web presence if they are to succeed in today's marketplace. Most are also aware that social media is important in their marketing strategies, but there are still many that are behind the pace when it comes to reaching customers in the mobile market space. " More