Prepare your website and ad placements for mobile devices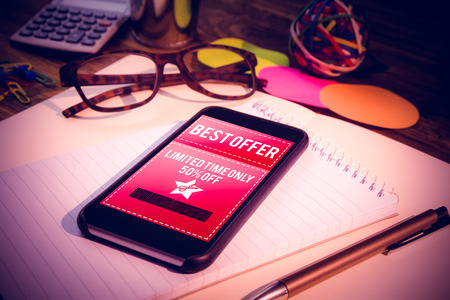 You don't need to be technologically savvy to understand that the way we access the internet today is a lot different than it was 5-10 years ago. More and more people are going online, while on the go, with their smartphones, as well as other mobile devices. Thus, website owners must adapt in order to survive, which means creating a website that can easily be viewed via the smaller screens of these devices. If ads play a role in the survival of your site then you need to consider the best practices for mobile advertising. Here are some steps that you will need to follow to get your website, and the ads shown there, ready for the small screens.
Choose a mobile domain
A website that has been designed specifically for mobile viewing might use a different web address than that of your standard website. Commonly, these options will be in the form of m.yourcompany.com, mobile.yourcompany.com, yourcompany.mobi or the same domain yourcompany.com. You should choose one for mobile users and consistently redirect all page addresses to that domain.
Design the site layout
It is a little trickier than it would be when creating a layout for laptops or desktops, because you have a limited amount of space to work with on mobile devices. You want to ensure that the site is easy to navigate on smaller screens, and that everything can be accessed without having to scroll too much to find things. There are existing mobile website templates that can help guide your design, many of which include space for advertising.
Decide where to place mobile ads
For a regular website design, the sidebar is the most common spot for advertising. However, this is not always the best spot for a mobile website. For the best results, you should look at placing your ads at the top, middle, and bottom of the page. These ad placements are easier to view on a mobile page. The middle ad placement works particularly well when the advertisement is integrated naturally inside a great piece of content.
Customize the content
Speaking of content, this is the most important part of your site so you need to pay close attention to how you present it. Considering removing or hiding content that isn't really critical to the site, or perhaps breaking up your content into different sections. The goal here is to limit what to display on a single mobile page. This will make for a better, faster and more streamlined viewing experience on a small mobile device.
Check the loading speed
You will find that loading speed on a mobile device is slower than on a desktop. This speed depends on many factors including the phone's processing power, the Internet connection, the cellular carrier, and the signal strength. The mobile publisher must take significant steps to improve their page loading speed. The choices that you make when choosing a web host, a content delivery network (CDN), and an ad server will all play a critical role in how fast your mobile site loads. If visitors are forced to wait too long for the information to load, they will go elsewhere, and they will not return. Constantly test your loading speed and be on the lookout for bottlenecks and ways to make things faster. Partner with a fast web host, a fast CDN and a fast
adserver
to ensure minimum wait time.
Related
Five considerations when designing your website for advertising

"Putting together a site that is designed to include ads is not particularly difficult, but if you get the layout wrong, it can cost you in ad revenue and in site traffic. The ads may end up in positions where they are not entirely visible, or you may be displaying them in a way that does not show them fully or somehow blocks the main body of your site. " More

What not to do with mobile advertising?

"The world of advertising changed the moment the internet started to grow in popularity, and is changing once again because of mobile devices. The number of people accessing the internet via a smartphone or tablet is growing at a very high rate, which means that businesses need to adjust the way in which they get their message out to the masses. " More

Limitations of advertising on mobile

"The number of people using mobile devices to connect to the Internet continues to grow, which has led advertisers to switch their focus towards getting the message out on the smaller screens. While mobile ad serving is certainly a great idea, advertisers should not be putting all their marketing eggs into one basket without serious considerations. " More