How to deal with ad blocking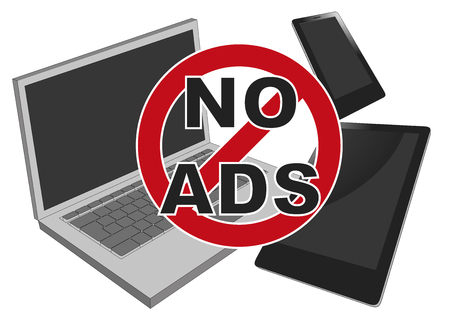 There are a lot of people out there who want to have an online experience that does not include seeing ads on every website they visit. That said, there are also those who understand that ad revenue is crucial for websites and the people behind them. The website publishers want to deliver a quality experience, but need a little financial help to keep things running. One of the problems that online advertisers and publishers run into is users employing ad blockers to ensure that their time online is ad-free. This can prove to be a problem when trying to get your message out to the masses. Let's look at 5 different ways to deal with ad blockers.
Measure ad blocking percentage
When you go with a good ad server, you are given access to all sorts of data designed to make your ads as effective as possible. Look for one that lets you measure just how many of your regular site visitors are using ad blockers. If you are looking at a relatively small percentage, then it might be best to leave things as they are until that number grows to a point where your ads simply aren't hitting your target audience in great numbers.
Consider non-technical approaches
If you frequently turn to the Internet for your daily news, you may well have noticed that many newspapers and websites give you limited access before requiring you to pay to read more stories. Creating a subscription-based site, a member-only area or a paid wall is one way to generate income without relying solely on ads. To go this route, though, you need to be delivering quality content regularly and making sure that you are delivering value for money.
Try technical solutions
Other ways require more technical knowledge. One could begin with the site ability to detect ad blockers. At this point, the user is asked to turn off their blocker before being allowed to read the content on the site. Alternatively, native ads or server-to-server ad serving could be used to avoid third-party tags or code. Running a white-label private
ad server
just for your own website might also get you through the ad blocker.
Combine multiple solutions
There is a little bit of trial and error involved in finding out what works best for you when it comes to battling the ad blocker issue. Be prepared to try both the technical and non-technical methods, as well as a combination of the two. It may take some time to figure out, but if you analyze all the data available to you, it will soon become clear what works best.
Reduce dependency on complex multi-layer ad systems
The more ad servers that you use when running ads, the more likely it is that you are going to run into an ad blocking problem. The number of ad requests should be minimized because some of those ad calls might be on the ad blocker's list. Sometimes, it is the simplest approach with direct
ad serving
that proves to be the most effective, not to mention it's also faster, less prone to errors and much easier to troubleshoot.
Related