How can publishers improve relationships with their advertisers?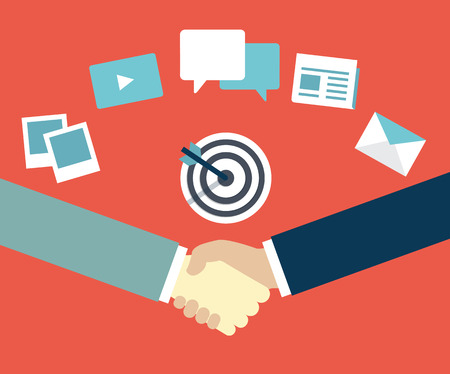 In order to be successful in any sort of business venture, you need to be adept at fostering positive relationships with everyone that you deal with. Too many people make the mistake of focusing on the customer and forgetting that the supplier is responsible for delivering the items that those people want. The same rules apply when you run a website and want to try and make money via advertising. You should want to make your site visitors happy by giving them ads that will be of interest to them, and which will eventually lead to clicks and commissions, but the only way to keep those ads coming is to build a positive relationship with the advertisers who are filling the ad spaces on your site. Here are a few ways to foster positive relationships with advertisers:
Learn their goals
When an advertiser buys space on your website, they usually do so with a very specific goal in mind. They may be looking to increase the number of sales, or they may simply be looking to boost the number of visitors to their own website. Take some time to find out what those goals are, and then do whatever you can to help. When an advertiser is happy with the results that they are getting, they will buy again.
Offer discounts
If you have an advertiser that continues to come back and order again and again, why not think about cutting them a little break on the pricing in exchange for their loyalty. Think of it like the frequent buyer card you get at your local coffee shop. With every third or fourth purchase, offer a little discount that will help keep the advertiser happy.
Follow up
Too many publishers take the money from the advertiser, put up the ad, and then move on to trying to sell the next space. Good customer service will result in repeat sales, so take the time to occasionally check in on the advertisers who have already spent money on your website. Find out if they are happy with the results, and if there is anything you can do to help improve their experience.
Solve problems
If an advertiser comes to you with an issue or problem regarding their ad, get it sorted out in as timely a fashion as possible. The longer you wait to fix an issue, the more likely it is the advertiser will pull the plug and possibly demand a refund. Your ad server is an important partner when you need help setting up the ad or troubleshooting it.
Deliver detailed instructions and reports
If you are using an
adserver software
, make sure that all of your advertisers are given clear instructions on how everything works. They should have a login that allows them to access detailed reports that will show them how their ad are performing on your site. The latter is especially crucial, as advertisers want to see, at any given time, just how well or poorly their ads are performing. If they are left guessing, they will unlikely to renew their contract.
Related