What are different chart types?
There are different chart types available (Area, Line, Column 2D, and Column 3D) when you view a report. To change the chart type instantly, you can choose a new type from the drop-down box on the top-left corner.
Line Chart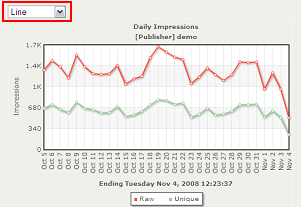 Area Chart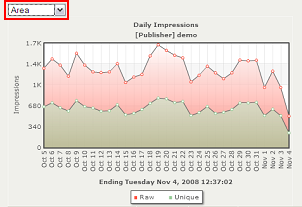 Column 2D Chart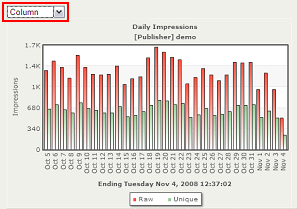 Column 3D Chart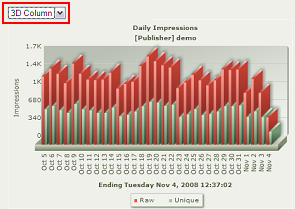 You can also modify this setting in your account profile by following the menu My Account/Profile and click on the Settings tab.
Other Articles in Overview
Reports on impressions, clicks, geographical, and technical data
Cannot find an answer for your question? Ask our Customer Care team
Related