How can I subscribe to RSS stats feeds?
RSS, Really Simple Syndication, is a simple web technology that updates you on your ad performance frequently, all without the need to sign into your account and check the reports. Similar to a feed for news headlines, your stats feed will get constantly updated with new information once you subscribe to it.
When viewing a Basics, CTR, or Conversions stats report for any Ad, Zone, Group, Campaign, Advertiser, or Publisher, there is an option to subscribe to the live bookmark via a RSS feed. Wherever you see this RSS feed icon

, you can subscribe to it.
For Opera users, the RSS feed icon should look something like this: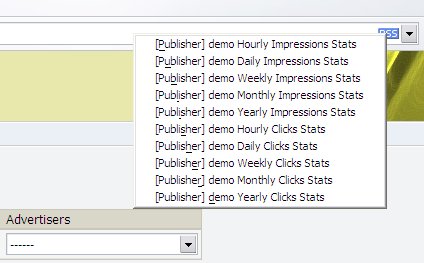 For Firefox users, the RSS feed icon should look something like this: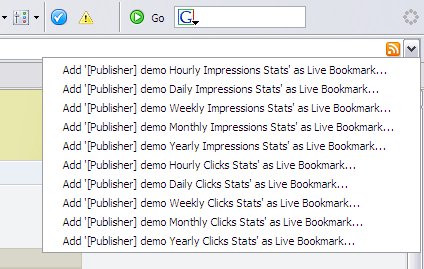 Other Articles in Overview
Reports on impressions, clicks, geographical, and technical data
Cannot find an answer for your question? Ask our Customer Care team
Related