Ad serving for landlords and their rental properties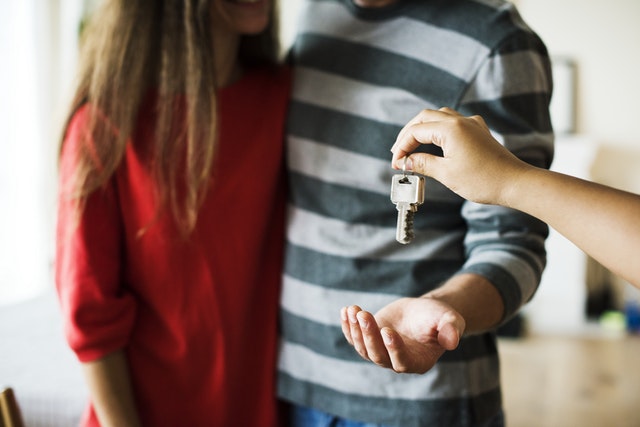 It is possible to serve ads online for just about anything, assuming it is legal and ethically sound. While a large number of the ads that you see online are for everyday goods and services, there is money to be made by serving ads designed to help landlords find tenants for their rental properties. More and more landlords are taking to the internet to get the word out about their properties, with many going with online ads that can help get their property in front of the right people quickly and at an affordable price. Here are some
ad serving
tips for landlords and their rental properties.
Hyper geo-targeting
For real estate, it is all about the location so it makes sense that the ads for rental properties should only be shown to people nearby or people who are searching for a particular area to move to. This is where geo-targeting comes into play, but in this case, it's more specific than simply using a city as the target. When ad serving for rental properties, it might be a good idea to target using the zip code or a set radius from where the viewer is located or where they want to search. When searching for a rental property, potential tenants now very often search by zip code as opposed to just a city or region.
Great landing page
In the real estate world, people will judge the book by the cover. If your ad takes them to a landing page that is sloppy or has very little information on the property in question, they will look elsewhere. The perfect landing page should have descriptive information about the rental space, lease terms as well as high-quality photos of the inside and outside. Contact details for the landlord or property manager should also be clearly displayed.
Time sensitive
It is incredibly important to keep on top of ads that are showing rental properties, which means taking them down as soon as the property is rented out. This makes sense in a couple of different ways. The first is that you avoid disappointing visitors who had their heart set on the place, and the second is that removing the ad will leave space for a new one.
Special listing placement
Since landlords want to be able to fill their rental properties as quickly as possible, most will be willing to pay a little extra to have their ad placed in a prominent position that guarantees more views. After all, advertising a property is considered a legitimate deductible business expense, so that extra investment is worth it for them.
Other related rental services
Rather than waiting around for new properties to open up, there are other related services that can also be advertised that would be useful to landlords. We are talking about things like contractors, home remodeling, cleaning services, tenant screening, investment seminars, and a whole lot more. Basically, if the service being advertised is something that would be of value to a landlord or tenant, then it may well prove to be a worthy income source.
Related
Benefits of ad serving for real estate agents (part 2)

"Real estate agents are experts at marketing and they understand the importance of online marketing. When serving ads online for their properties, they can achieve low cost and high reach for their ad campaigns. " More

Benefits of ad serving for real estate agents

"When you think of advertising, you tend to think of large, well-known corporations hitting the internet to broaden their marketing horizons. The reality, though, is that online ad serving is perfect for businesses big and small, from large chains all the way down to individuals looking to grow an online business or even sell a book. " More

Online advertising for your real estate business

"Real estate is one of the most competitive industries in the world with many agents vying for a smaller number of properties. Therefore, they need to get creative in drumming up leads. " More