Ad serving tips for a more effective in-app advertising experience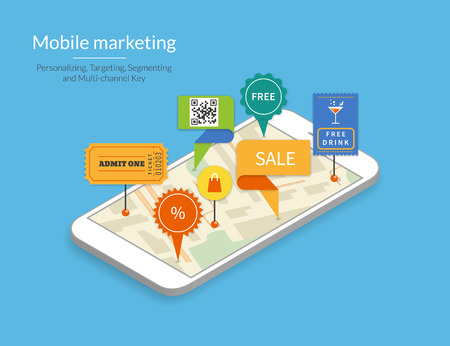 In the digitized age, mobile apps have gained significant popularity across the world. Through these applications, people can enjoy entertainment, educational, healthcare and other services at their fingertips. Besides, statistics reveal that customers are spending more time on mobile apps. It is estimated that on average, a person spends nearly 90% of the total time in cyberspace on mobile apps.
Advertisers have rightly realized that there is a great advertising opportunity within mobile apps. Besides, it is easy to customize ads and target the audience with suitable mobile ad servers. Here are certain tips that would enable advertisers to effectively market products in mobile apps.
Capitalizing on the top categories of apps
Apps come in many categories. Since the mobile device is personal in nature, you can reach highly specific audiences through this categorization. For instance, the most popular three categories are social, gaming and news. When you know what type of apps a user would be using, you can match it with your offers by advertising on the right apps.
Prioritizing the users
For marketers, it would be a smart move to consider the needs of the user. Particularly, you should focus on the user experience, as it matters the most. Remember, people don't open an app just to view ads. However, you can be creative in your approach, and diplomatically incorporate advertising in the apps in a way that is not intrusive or annoying. In the process, advertisers can add value to the app as well as to the user.
Understanding the users
As a marketer, you should understand the preferences and desires of your users. To do so, you need to personalize their experience. Allow them to customize the app, solicit feedback and respond to comments and suggestions to improve the app. Make sure that the app interface is intuitive so that it engages the audience.
Engaging your audience
Even when your target audience downloads the app, how do you make sure that they would actually use it regularly? Therefore, you need to come up with something that would actually engage them. First, the goal is to create a high-value and in-demand app that people are likely to use, not once, but repeatedly. Next, integrate
mobile ad serving
into the app but ensuring that ads do not annoy the users. It is recommended for advertisers to test out ad engagement to ensure a fast and smooth delivery on all device types and sizes.
Besides, your ads should have strong calls-to-action. It would guide the viewers on what to do next. Whether you are offering a discount, giving a free trial or pushing the audience to enter a contact form, the message needs to be clear and simple. With clear instructions, you can increase the rate of conversion, as well as the revenue from advertising.
Testing different ad formats
Marketers need to be innovative to promote their brands. When you advertise on apps, do not be afraid to test out new ad formats. You should not forget to monitor and check which of them works out. If the rates of conversion increase consistently for a certain format, you can focus more on it. For instance, you can try out mobile video ads, expandable ads, interactive ads, and recommendation engines to promote a brand.
One method for getting informed clicks and higher conversions is with the use of rewarded video ads. This ad format is an opt-in type format, where the users choose to watch in exchange for a reward. This rewarded video ad format has one of the highest viewability rates among the various mobile ad formats.
Related
Benefits of in-app ad serving

"With the boom in mobile usage, app developers know that they have many ways to monetize this traffic. One of the ways is displaying in-app advertising and getting paid from ad revenue. " More

Tips for effective in-app ad serving

"Mobile publishers develop apps and publish them onto app stores like Apple App Store or Google Play Store for people to download and install into their devices. These publishers often rely on advertising in their apps as one of the main monetization strategies. " More

Top mobile advertising trends you should know

"Mobile advertising has been a prominent trend for businesses of all sizes. With advertisements reaching individuals with a personalized touch on their smartphones, marketers have been successful in branding their products in the digitized age with mobile ad servers. " More