Advantages of a self-service ad serving program for publishers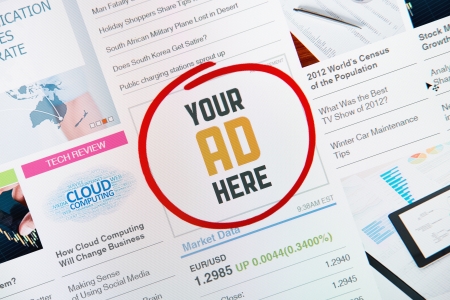 Let's say that you have a website with quality content and good traffic. You want to start making some money from publishing ads. The question now is how and where to begin. You are going to need an
ad server
to help sell ads and manage advertisers. However, not all ad servers are alike or have the same set of features. If you are totally new to the business, it is a good idea to find an ad server that offers a self-service advertising feature, which enables you to sell ads directly to all potential advertisers. Below are some of the many reasons why this is a good idea:
Quick and affordable
Many publishers start out with just a simple website. They understand that in order to make money from their site, they need high-quality content and a decent amount of traffic. The initial focus is to get as many people as possible to come to the site and come back frequently. Therefore, Daily Active Users (DAU) is one of the most important metrics for publishers. When they first started, few publishers had existing relationships with advertisers and direct ad campaigns. Once the site's traffic gets to a point where it becomes desirable to advertisers, your next step is to evaluate monetization opportunities.
The self-service ad serving route is one that is incredibly appealing to those who fall into that category. There is no need to have a dedicated sales team in place, as you can do it all yourself by making sure that you sign up for an ad server that offers self-service features. Not all do, so be sure to check if this is the way you want to go. After you set up the self-serving advertising program for your site, you can promote it throughout the site and make sure that all viewers know that they can easily place ads on your site without having to sign a long or big contract. Pricing is often per month, click or impression. Since it's self-service, you do not have to pay commissions for salespeople for each ad. Also, some ad servers include self-service ad functionality as part of their standard plans or as an affordable add-on.
More efficient
It is exciting to sign on your first advertiser. However, your goal is to scale up from here with more ads and more advertisers. You do not want to depend on just a single revenue source because it's risky to put all eggs into one basket. However, a lot of time can be taken up if you are trying to juggle multiple advertisers and all the ads that they want to publish. By going with a
self-service ad serving
program, keeping these clients happy is much easier to do. In fact, it is the advertisers who will be doing most of the work. The more efficient you are, the more time you have to work on other more important aspects of your business like generating more quality content in order to attract more viewers.
Part 2 - Time saving, convenience and control
Related