Should you offer self-service advertising on your website? (part 2)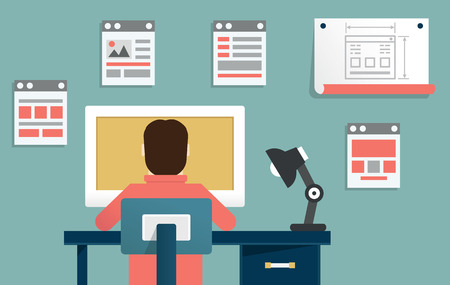 If you want
more control and more revenue from ads
shown on your site, you should consider running a self-service advertising system for your site. This option is great for publishers with high quality sites that are desirable and attractive to advertisers. If you frequently receive direct inquiries from potential advertisers that want to put ads on your site, it is a very good sign that you have a high quality online property. Your next decision would be about finding a suitable
ad server
to start your self-service ad program.
Build vs. buy
There are several different ways to have a self-service advertising program for your website. You can build your own in-house self-service advertising system or buy from a third-party ad technology provider. The route you choose depends on your technical expertise and the amount of time you have available.
If you are 100% focused on building and growing the site on your own, maybe even become an ad tech provider yourself in the future then you should consider building your own self-service system. Basically, the ad serving capability becomes one of your core competencies and it distinguishes your company from other competitors. With your own ad server, you'll be able to implement customized processes and requirements. You can make changes whenever your business needs without waiting for someone else.
However, you'll need to have extensive programming knowledge or hire someone who does. Salary for a software engineer or a developer is not cheap and you might need more than one person and it might take months to build one. There is no guarantee that the system works as you anticipate when it is finished because you often need to continuously maintain it with updates and make improvements over time. Additionally, the on-going ad operations are not trivial and will also require technical knowhow and experience. This route is not recommended for most publishers because the initial investment is significant and the project will take some time before you can begin using it.
Subscribe to a third-party ad server
If building an ad server from scratch in order to support self-service advertising seems like too much work, you can subscribe to a
third-party ad server
. There are SaaS (Software-as-a-Service) ad serving solutions with self-service advertising functionality that you can consider and choose from. Comprehensive ad servers can manage and deliver multiple ad formats, including display, text, email, mobile, and video ads. You can quickly evaluate the company with a demo or a free trial account before making a decision. This flexibility makes third-party adservers very attractive for most publishers.
There are also third-party ad servers with the white label feature or an API (Application Programming Interface) so that you make it look and behave like your own ad server. With the ad server's API, you can combine functionality with your other systems via a technical back-end integration. As a result, you can have a hybrid custom ad server without spending a lot of money to build one from the ground up. You can have your own custom front-end interface with your own logo and styling while the back-end system is independently operated and maintained by a professional company with years of experience in ad serving and ad operations.
Part 1 - Maintain control and earn more ad revenue
Part 3 - Select an ad server and set ad price
Related