Benefits of ad serving on smart TVs for small publishers and developers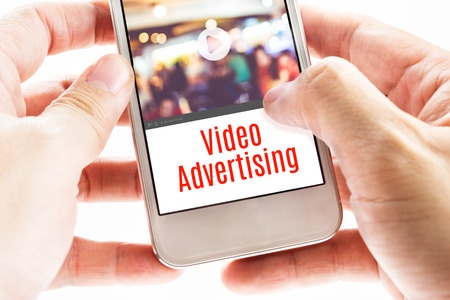 There are always new marketing options and advertising channels opening up as technology advances, with smart TV's being one of the latest of those options. Smart TV's are not something that you find in every home yet, but there are also a lot of people who use boxes such as Roku and Apple TV to turn their current television into a smart set. Regardless of the set-up, small publishers and developers are seeing this marketing possibility as a way to gain a more level playground with bigger-pocket players. There are several ways to serve ads in this setup, some of which we will discuss below, so let's get right to it.
Create your own TV channel
There are a lot of platforms out there that allow you to basically create your own TV channel. Roku is a popular one that makes it very easy to create a free or paid channel where you can build subscribers, display your own advertiser's ads using your
ad server
and share your passion or hobby in a way that can be incredibly entertaining. YouTube is another option when it comes to creating a TV channel, and when you consider that it is the second largest search engine after Google, you can see that there is a lot of potential traffic there.
Create a video app
Most smart TV's come with some built-in apps, but many allow you to install additional video apps. Samsung TV's and Roku both have this option available, making it easy for you to create your own video app that users can download and install onto their TV's. Within these platforms, there are menus that allow users to choose the categories that they are interested in, which means that targeted traffic is coming your way.
Use apps and channels across multiple platforms
One of the great things about creating apps and channels for smart TV's is that you do not have to be tied down to a single platform. Rather than just reaching people who have a Roku device or an Amazon's Fire stick, you can place your channel or app on all of them and spread the word to a much larger audience. They might have some detailed and technical differences but basically share the same concept as a marketplace for screen time. Think of it the same way as having your ad run on multiple different TV or radio stations.
Make money with niche content
Publishers who create a website or a blog usually do so with the intent of going after a niche market that they are passionate about. Creating video apps and channels for smart TV's is a fabulous way to make that valuable content and knowledge available to the audience that you are trying to reach. It's also a wonderful way to make money. For example, you can have a golf channel with golfing equipment ads or a fishing channel with ads on fishing gears.
Serve targeted ads
Like we mentioned earlier, platforms like Roku split up their channels by specific interests. Ads that you serve on your app or video channel should be related to the shows that you create, while also being geo-targeted. It's possible when you use a good
video ad server
. It's a truly effective way to reach your target audience while also delivering information and entertainment that can help create sales in a way that seems natural as opposed to a hard sell that can potentially drive people away.
Related
How to monetize your Roku channel (part 2)

"The increasing number of video streaming channels now makes it possible to advertise in countless new places and reach new audiences, which is good for both advertisers and publishers. If you are interested in video streaming, then it might make sense to create your own Roku channel as a publisher. " More

Benefits of a video ad server for Roku

"Back in the day, the number of ways to advertise and get your message out were rather limited. The arrival of the Internet, smart TVs, set-top devices like Roku and video streaming services changed everything about how we consume video content. " More

How to find advertisers for your Roku video channel?

"It is exciting knowing that you can have your own video channel on Roku, which is a popular video streaming platform. Many people using a Roku-enabled device can turn on your channel and watch what you publish. " More