Benefits of a video ad server for Roku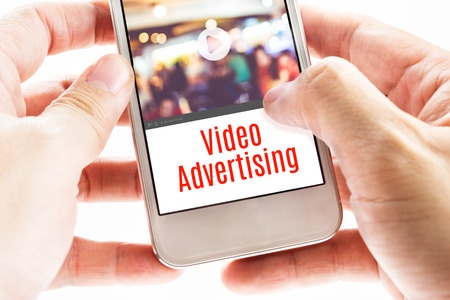 Back in the day, the number of ways to advertise and get your message out were rather limited. The arrival of the Internet, smart TVs, set-top devices like Roku and video streaming services changed everything about how we consume video content. It is possible for people to create their own streaming channels to put in front of a huge audience, whilst also making it possible for a new source of ad revenue. If you are thinking of getting in on Roku advertising and are looking at using a Roku
ad server
, you are probably wondering about the potential benefits. Let's take a look at a few that might just convince you to follow that path.
Channel publishers earn ad revenue
If you are passionate about something and know how to make or source quality video content on that topic, you stand a good chance to make money by creating your own video channel on Roku. There are all different reasons to create content for a Roku channel, but making money has to be near the top of the list. Earning money from ad revenues can make it possible for video publishers to improve a channel and get more traffic onto it. It is often the difference between publishers being able to deliver new content and having their channel forced to fold. There is a massive audience available on Roku platform, but also a ton of competition.
Sell directly to advertisers
One of the great things about being in charge of a Roku channel is the ability to control exactly what your viewers see in both content and advertising. With the ability to cut out the middleman and sell ad spaces directly to individual advertisers, publishers can build direct and long-term relationships with advertisers and curate the type of ad content that they want to deliver. That means partnering with advertisers that fit the channel brand and genre, which in turn means potentially higher ad views and clicks.
Provide detailed reports
With your own
video ad serving solution
, you gain access to all sorts of valuable data that can be shared with your advertisers. By building up a solid amount of data, you can begin to see which ads work, and which fall flat. These insights are highly beneficial to both you and the advertiser. They can tweak their ads to suit your audience, while you can use that data to attract more advertisers by showing them how responsive and desirable your audience is.
Mix up your ads
Rather than simply relying on one revenue stream from advertising, you have the ability to mix things up and increase your potential earnings. While direct advertisers are great and more profitable, supplementing with ads from third-party ad networks and ad exchanges is a quick way to pull in some revenue and fill up your ad spaces, especially for remnant ad inventory and during your initial startup stage.
Manage multiple ads from one account
Things can begin to get very complicated very quickly when you have to juggle with numerous different advertisers and campaigns. With your own
Roku video ad server
, everything that you need to run the ad business side of your Roku channel can be viewed and managed in one place. Adding new ads, deleting old ones and getting detailed reports is that much easier to do when you are dealing with just a single account.
Related
Benefits of using your own ad server for Roku channels

"Back in the day, advertisers were limited to traditional TV, radio, and newspapers to get the word out about their products and services. Things began to change with the arrival of the internet, with businesses able to get their message out inexpensively and quickly, while also being able to hit a targeted audience. " More

How to monetize your Roku channel (part 2)

"The increasing number of video streaming channels now makes it possible to advertise in countless new places and reach new audiences, which is good for both advertisers and publishers. If you are interested in video streaming, then it might make sense to create your own Roku channel as a publisher. " More

Benefits of ad serving on smart TVs for small publishers and developers

"There are always new marketing options and advertising channels opening up as technology advances, with smart TV's being one of the latest of those options. Smart TV's are not something that you find in every home yet, but there are also a lot of people who use boxes such as Roku and Apple TV to turn their current television into a smart set. " More