Five tips for a more effective ad landing page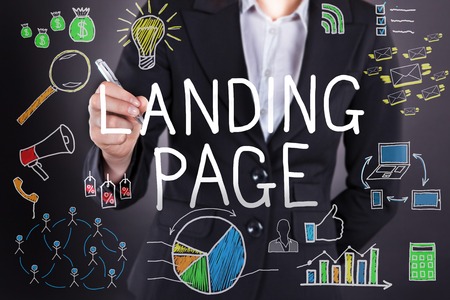 There are a few different ways to approach an ad campaign when trying to sell a product or service. While some companies set up their banner or link clicks in their
ad server
to take the user directly to the sales page, others adopt a different approach. In many cases, people who click on an ad do so with the hope of finding more information about that product or service. A landing page is one of the most effective ways to do that, while also making it possible for the advertiser to collect information that allows them to continually touch base with those potential customers. Let's look at a few things that make an effective landing page.
Relevant to the ad
The landing page should contain information that is totally relevant to the ad that was initially clicked. By that, we mean that the information on the landing page should be about the product or service that was shown in the ad. Don't make the customer take another step to find what they wanted. If the landing page is too generic or is misleading, the viewer will quickly close the page within a few seconds. Therefore, take your time to craft an informational and attractive page that describes the advertised products or services.
Streamlined for conversion
It can be easy to put together a bloated landing page filled to the brim with information, but that is not a great idea. You certainly want to have information about what you are selling. However, the important thing here is to have enough but not too much information and always include a call-to-action button or a form to gather more information about the visitor. You may not always make the sale on the first impression, but you can certainly build an interest list and get a lot of people into the sales funnel.
Fast loading
Even if people really want more information about your product or service, they are not going to stick around if your landing page is slow to load. A landing page that crawls is one that will reflect poorly on your company. The belief will be that if you cannot put together an effective single page, how good are your products or services going to be? Thus, optimize both text and graphic elements to ensure the page loads as fast as possible.
Correctly displayed
Not everyone sits at home clicking on ads on their laptop or PC. In fact, more and more people are now going online via their smartphone or tablet. Regardless of where and how the landing page is being viewed, it's important that it looks and works the same for everyone. This can be achieved via responsive web design and you should always test your page across all devices and platforms.
Frequent testing
Landing pages should be updated and changed frequently as new deals or products are introduced by your company. These changes to the landing page may be relatively subtle, but every change made can have a negative effect on how it loads and acts. Thus, regularly testing the landing page after every change, no matter how big or small, is the best way to ensure that it always works as it should.
Related