Industries with a surge in ad serving during pandemic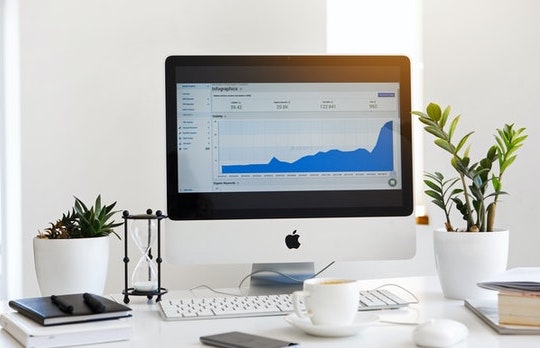 Everyone has been hit by the pandemic in one way or another, but while many are struggling to survive, others are thriving in what we now describe as the new normal. Walk down any street now and you will see a lot of businesses closed, many of whom may never return. As is always the case, though, there are some industries that are on the rise. There are even some who have seen their business boom at a time when others are pushed to the wall. The types of advertisements that you see now, as well as where you see them, are going to be different than what we are used to. They are all part of the industries that are enjoying a surge in business during the pandemic.
Smart TVs and streaming devices
On the face of it, this may seem like an odd place to see ads, but it actually makes a ton of sense when you stop and think about it. With a lot of people out of work and stuck in the house during the pandemic, many are turning to online entertainment to keep themselves occupied and stimulated. A lot of what we watch now is not on cable TV but on video streaming apps or devices like YouTube, Hulu, Roku, Firestick, etc. It makes sense that advertisers are also going to these online video
ad servers
to get the word out now that more eyes are on those devices and apps.
Online gaming
People already play games online or on their smartphones, but just like with TV, consumers are passing the time and get entertained by spending more time than usual playing these games. It absolutely makes sense for game publishers to increase their ad serving budget to get the word out about all the new apps and games that they have coming. It also creates more ad inventory for other advertisers to serve ads within these games.
Work-from-home products and services
Telecommuting is thriving during the pandemic, with employees making the shift from the office to their home in order to continue at their job. This has proven to be a boon for office suppliers and software companies, with many of these employees upgrading their equipment to make it easier for them to do their job. This is an industry that continues to surge, as many businesses are seeing the benefits of having people work from home.
Services for stay-at-home parents
With schools closed, kids still need to get an education so basically all school districts are going with the online route. Parents who have to work are having a hard time juggling their job and family life. This created a need for services that help them do all of those tasks. Things like remote childcare and tutoring services are booming. For parents that stay home more frequent than before, they see their home in a new light and seek out home improvement services to create a more comfortable living, and working, environment.
Delivery services
One of the treats that we love to give ourselves is a night out at a restaurant. With many places still closed to the public, the only way to get the food that we love is via a food delivery service, such as Uber Eats, Grubhub, or Postmates. Similarly, minimizing public contact is a priority for some, which is why online grocery services are doing a great business during the pandemic.
Related
Opportunities for publishers after the pandemic

"At a time when we are seeing businesses close up shop and others struggling to find employees and fight rising inflation, you might think that everything is doom and gloom. While there certainly are many problems and issues that need to be addressed, the reality is that we are living in a time where there are many opportunities for online publishers as we come out of the pandemic. " More

Online advertising impacts to kids during the pandemic

"During the course of the pandemic, much of the conversation has been about the impact that it has had on businesses and their employees. We all tend to forget that kids, including young students, have also had a lot to deal with, especially since many have not been able to leave their home and go to school. " More

Ad serving in a post-pandemic world

"No-one really knows for sure when a global pandemic will end, but there are usually signs that things are close to getting back to normal. Seeing the economy begin to slowly re-open and sports leagues allowing players to return to training, albeit under strict social distancing regulations, are just a couple of signs that there might be some light at the end of what has been a very long pandemic tunnel. " More