Pros and cons when advertising on social networks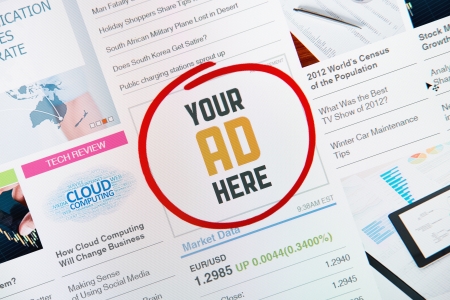 Social media sites have evolved quite dramatically in recent years, going from places where friends and families shared photos to a place where businesses can grow their audience quickly and relatively cheaply. Advertising within a social network is now more popular than ever, but like any advertising medium, it does come with a specific list of pros and cons. Yes, you have the ability to reach a massive audience very quickly, but is advertising on social media sites something that can help your business? Let us take a closer look.
Multiple targeting options
The more often a user shares on social media, the easier it is to find out what they are interested in. The use of hashtags, check-ins, likes and emojis in social media posts are among many ways in which advertisers can determine who might be interested in what they have to offer. You are now not just able to target based on location and other important demographics, but also on the interests of the people you are trying to reach.
Cost and control
All major social networking platforms offer their own advertising program directly to advertisers and often limit access to third-party ad networks/exchanges. You might have to work with multiple systems but you are very much in control when it comes to advertising directly on social network sites. You can target based on the usual demographics, choose how long you want the ads to run, and set the total budget that you want to spend. Essentially, you are setting a spending cap that might never be hit, which comes in particularly handy if you have an ad that does not generate a lot of interest. Alternatively, you can increase the budget on ads that do prove to be a success.
Deeper reach
One of the great benefits of social media for advertisers is the ability to easily reach power users and loyal fans. When you are able to get an ad in front of a user who you know is already a fan of your business, the chances of getting them to buy again improve. Furthermore, these are also hardcore fans, evangelists, who will be more than happy to share your products and services with their network of friends, allowing you to reach even more people without spending any extra money.
Ad management platforms
Each social platform will have its own
adserver
. You review analytics and make changes to your ads on social media using the provided ad management tools. You might even discover that other non-standard performance analytics not found in other forms of online advertising, are made available you. These metrics might be proprietary and specific to one platform but not others. It might be more work for you to learn how to manage ads on different platforms and understanding unique metrics offered by different platforms.
Various ad specifications
Another drawback is one single campaign may not work the same across all platforms because they all have different ad requirements. We are talking about things like ad dimension, the use of images and text, limits on the number of characters or video length and a host of other details that vary from one site to another. You need to take into account the users of each platform as well. For example, Instagram users prefer visual ads as opposed to text ads. In this case, cool images or short video clips are more suitable.
Related
Ideas to get more bang for your advertising buck

"In order for a business to succeed, it must introduce its products and/or services to as many people as possible. For that to happen, a solid marketing strategy must be put in place that will use multiple advertising mediums to be able to maximize its reach. " More

Earn advertising money from your hobby site

"Have you ever dreamed of making money from a hobby that you are truly passionate about? If so, then you are not alone, which may explain why Blogger, Wordpress and other content platforms have so many new users setting up blogs and websites on a daily basis. " More

How to find advertisers for your Roku video channel?

"It is exciting knowing that you can have your own video channel on Roku, which is a popular video streaming platform. Many people using a Roku-enabled device can turn on your channel and watch what you publish. " More