How does video ad serving work?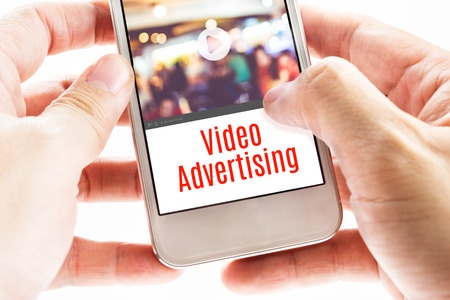 Video advertising has proven itself as an effective advertising platform since the first television advertisement in 1941. As more and more viewers watch television programs, music videos, Internet shows, and viral clips on the Internet, advertisers gain interest in the market. Online publishers are adapting proven advertising methods seen on television and inventing new advertising formats that generate user interest and increase advertising revenue. Video ads are served and tracked by a
video ad server
. There are three types of online video ads that have been standardized by the Interactive Advertising Bureau (IAB): linear video ads, companion ads, and overlay ads.
A Pre-Roll video ad is a short video clip displayed before the main show starts. It is very effective since viewers are eager for the main show and their attention level is high. On the other hand, a Post-Roll video ad is a short video clip that plays after the show ends. There is a risk that viewers move to another video or another page before the ad displays because they have already finished watching the main show. A Mid-Roll video ad is a short video clip that plays in between the beginning and the end of a show. A long show might have multiple mid-roll video ads. Pre-roll, mid-roll and post-roll ads are considered linear video ads since they run in a sequential order together with the main video.
A Companion ad runs along with a video ad (pre-roll, mid-roll or post-roll) to provide a more integrated experience for viewers. When you choose to use companion ads, the video player can control and display other contents on the same page. For example, a mid-roll video ad can synchronize other banner ads on the same page so that they promote the same product. A video ad can alter the page background, or "skin", to provide a whole-page theme that enhances the ad effectiveness. Companion ads can be text links, image banners, or Rich-Media ads.
An Overlay ad is similar to a television ticker that displays at the bottom of the TV screen. You can show text links, image ads, or even video-within-video ads in a small box overlaying the main show. It runs in parallel with the main video and users will have an option to close the ad box or it can be set to disappear automatically after a number of seconds.
A Third-Party video ad is an ad provided to you from a video ad network. On your website, your video player requests a video ad from the primary ad server. If a video ad from your own advertisers is available, it will be displayed. If there is no suitable ad, you can set it to display a third-party video ad from a video ad network. This functionality is achieved using VAST Wrapper, in which the video ad data is passed from the third-party ad server back to your video player. Impression, click, and event tracking are recorded for this video ad in both primary and secondary ad servers.
Tracking and reporting is very important to video ads. In additional to typical ad metrics like impressions and clicks, a video ad can track progress and interaction events. First, progress events report the attention span of ad viewers, which include Start, First Quartile, Mid-point, Third Quartile, and Complete. When the ad video begins to play, the video ad server will record an event at each checkpoint. It is expected to see a higher number for Start events and gradually drop off to a lower number of Complete events because viewers lose interest. Second, interaction events report the actions with the ad video, which could be Mute, Un-mute, Pause, Resume, Rewind, Close or Make the video fullscreen. These types of events can help you identify the positive and negative effects the video ad had on your viewers. If you find many viewers mute the video ad when it begins, it might be too loud or distracting. On the other hand, if many viewers expand the ad to fullscreen, they enjoy the full ad experience.
AdSpeed
Ad Server
can help you with your video ad serving needs. Learn more about our VAST-compliant
video ad server
.
Posted in
Video Ad Server
September 05, 2018 (first published February 2012)
Related
Introduction to in-stream video ads

"As more and more people have broadband Internet and high-speed cellular data service, online video is becoming more popular than ever before. When you search something, video results are often featured on the top because it is visual and can deliver a lot of information within only a few seconds. " More

What is VAST?

"As online video advertising became more common, ad servers struggled to provide a video serving code that would work consistently across different video players used by their clients. To help solve this problem, the Interactive Advertising Bureau (IAB) created a Video Ad Serving Template (VAST), standardizing the interaction between video ad servers and video players. " More

Benefits of outstream video ads

"When we talk about video ad serving, we often think about publishers with a focus on video content like YouTube. However, that is not always the case. " More