Ad serving tips for distance and online learning services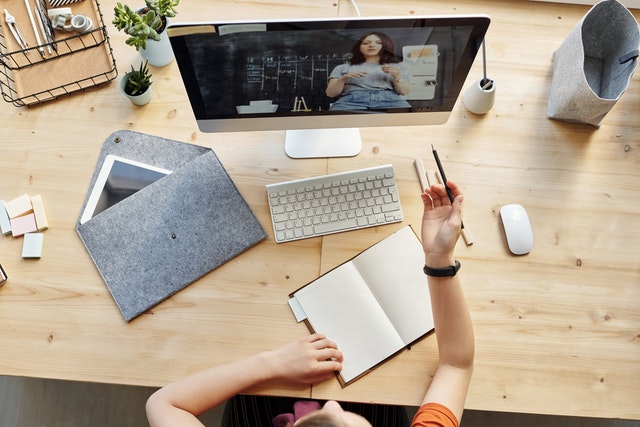 People have a legitimate thirst for knowledge, but it's not everyone who has the time or money to go to college full-time. This is especially true for people in a full-time job looking to learn for advancement, as well as for parents looking to update their education before getting back into the workforce. The good news is that getting an education is now easier and more affordable than ever before, with online learning services catering to those looking for a newer way to get educated. There are a lot of different such services out there, so getting seen in the crowd can be difficult, but not impossible. Listed below are a few ways that distance and online learning services can make the most of their advertising dollars.
Talk about success stories
There is perhaps no better way to show any business in a good light than to highlight testimonials from previous customers or, in this case, students. Being able to show off former students who are now excelling in their chosen field is a fantastic way to show that your online learning services work. Seek out testimonials from former students who fit this bill and use them in your marketing materials.
Compare pricing versus results
A lot of people never even consider college or university because it simply isn't a viable option financially. There are a lot of people who are unaware that they can get the education they need without breaking the bank. They also need to be aware that the vast majority of businesses now look at online degrees and learning in the same light as having attended a bricks-and-mortar university. That needs to be highlighted as a major selling point.
Target different audiences
Segmenting in advertising is always smart, but it is especially so when it comes to distance learning. An advertising campaign should be split up into multiple variants that highlights as many different people as possible. There should be ads appealing to parents, as well as to full-time employees looking to update and upgrade their skills in order to go after a promotion at work. Using an
ad server
that can manage multiple campaigns and report all sorts of valuable data about your ad performance to help you narrow your focus.
Link to online discussion forums
One great way to get people interested in distance learning is to put them in touch with your current students. If your service has a student forum, allow access to potential students so that they can get an idea of the experience and how other students are doing. Camaraderie and friendships online are just as important as in person on campus.
Advertise a free sample course
You are going to give away the entire course here, but perhaps allow people a chance to sit in on a virtual class so as they get an idea of what to expect. It's not everyone who is suited to learning online, but there will also be those who believe that they cannot do it until they see a class in action.
Related
Ad serving trends during and after the pandemic

"The world that we knew changed dramatically once the pandemic hit, with many wondering if things will ever return to the way they were. One thing that most people, besides advertisers and publishers, have not really given much though about is the way in which they now receive advertising. " More

Online advertising impacts to kids during the pandemic

"During the course of the pandemic, much of the conversation has been about the impact that it has had on businesses and their employees. We all tend to forget that kids, including young students, have also had a lot to deal with, especially since many have not been able to leave their home and go to school. " More

Industries with a surge in ad serving during pandemic

"Everyone has been hit by the pandemic in one way or another, but while many are struggling to survive, others are thriving in what we now describe as the new normal. Walk down any street now and you will see a lot of businesses closed, many of whom may never return. " More