Challenges for business with ad serving during the pandemic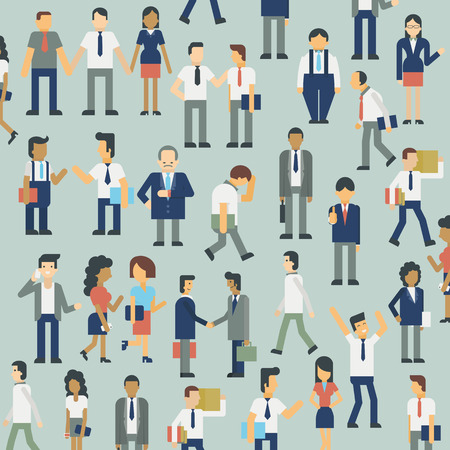 Slowly but surely, it feels as though we are heading in the right direction with the pandemic. Businesses are opening up and restrictions are being loosened in many parts of the world. That said, with new variants of COVID-19 emerging, everything still feels somewhat fragile and temporary. The harsh reality is that things can change very quickly, which makes it difficult for businesses trying to stay afloat during these troubling times. For many, money is tight, which also means that not a lot of funds may be available for
ad serving
. That is just one of the issues that businesses face, so let's take a look at a few others.
Lockdown indecision
While lockdowns have been lifted in some regions, they are still firmly in place in others. That creates a real problem for businesses, as they never really know when the next lockdown is coming or how restrictions in other regions might have an impact on the supply chain. In terms of advertising, imagine a company that buys extra stock for an upcoming sale, only to see things shut down again. It is a very trying and uncertain time for all involved.
Geo-targeting
A big part of running a business during the pandemic is knowing where issues might occur and where sales or supply chain might be disrupted. Businesses that operate on a global scale might well run into issues getting their products to certain regions because of changing regulations and safety protocols. The only thing they can really control is where their ads will have the best results, which means using the geo-targeting functionality of their
ad server
to hit the correct audience that can actually buy their in-stock products or services.
Relationship building
While it is possible to run a business entirely online during the pandemic, there is still a vital component that gets lost in those transactions. Human connection can go out the window when people are not allowed inside a store to shop. For some businesses, the personal connection is the key in closing a sale. However, there are other ways that businesses can keep that element alive and connect on a personal level with their customers. Being active on social media is one way, also there are communication channels like Zoom video calls, phone calls, live chat, email, and newsletters that keep customers informed of the latest news and products.
New customer expectations
You might think that customers would be a little less demanding during the pandemic, but the opposite is true. They really want speed and convenience. Businesses hoping to thrive in the pandemic need to offer more services than before, especially online services such as online shopping, smooth ordering, ship-to-home delivery, a heightened social media presence, and a wider option of customer service. Businesses that offer all of that, and maybe more, should include in their ads what they have to offer.
Less movement
There has been a serious uptick in the number of people working from home. It was essential at the start of the pandemic, but businesses are now finding that employees like this new setup and many employers are keeping it in place. This is probably a good idea given that there are still travel restrictions in many places and some people are not yet comfortable with getting into a crowded place. Events, concerts, conferences, business travels have not recovered to their normal level and it likely takes months for that to happen. However, these businesses can still operate on a small scale instead of fully shut down. Online meetings and virtual events can bring people working remotely together where they get to feel as though things are still somewhat normal.
Related
Considerations for business after the pandemic

"We are not quite out of the woods just yet, but all signs are beginning to point to us being in the waning days and weeks of the pandemic. When all of this began in early 2020, businesses needed to find a way to adapt to stay alive. " More

Ad serving during the re-opening stage

"We have all become used to life during the pandemic, going as far as calling it the new normal. There is still a way to go before life returns to the way it was prior to the arrival of COVID-19. " More

Changes to advertising audience after the pandemic

"We are all aware that businesses have changed the way they go about advertising their products and services during the pandemic. We also know that other modifications will need to be made once things return to normal. " More