Considerations for business after the pandemic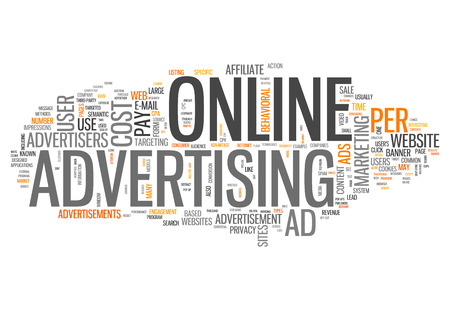 We are not quite out of the woods just yet, but all signs are beginning to point to us being in the waning days and weeks of the pandemic. When all of this began in early 2020, businesses needed to find a way to adapt to stay alive. Now that we are close to coming out of the pandemic, the businesses that made it are once again going to need to think about how they do business going forward. Returning to the business model that they used prior to the pandemic is probably not the way to go, as the way people live, entertain, shop and order goods and services has changed dramatically in a relatively short time. With that in mind, let's take a look at some things businesses will need to do once the pandemic does end.
An online presence is essential
While this is certainly something that you could have said prior to the start of the pandemic, it is even more important now. People who were wary of shopping online a year or so ago are now in the habit of doing it every single day. Habits are hard to break when we are talking about the buying public, plus it is very convenient to shop online so you are going to have a lot of people sticking to online ordering even when everything is wide open once again. If your business does not have an online shopping option, add it now.
Online marketing
Making it possible for shoppers to buy online is one thing, but getting your business found in what is a busy marketplace is quite another. Businesses who are new to offering online services have a lot of catching up to do, which means learning about online marketing, social media promotions,
ad serving
, search engine optimization (SEO) and a host of other things required to make an online business successful.
Diversification and expansion
Businesses that thrived during the pandemic were those that were considered to be essential. For example, stores that sold cleaning and paper products, as well as health related items, boomed while others like bars and events struggled or even forced to close. In cases where it makes sense, some businesses are going to need to diversify, expand or adapt their offerings and services in order to stay essential and relevant because who knows if or when the next crisis hits.
New business model for restaurants
Many dine-in restaurants were forced to close their doors for months at a time during the pandemic, but just re-opening their doors now is no longer enough. Rather than offering the same dine-in experience, restaurants need to look at making delivery and pick-up available to their customers. People are expecting more options and more choices. With delivery, that may mean signing up for delivery services like Uber Eats, DoorDash, Grubhub, etc.
Contingency plans in place
The reality of the situation is that we don't yet really know how things will look once the pandemic is over, if it becomes an endemic, or when another crisis strikes. Having a backup plan in place is essential for all businesses. If things don't look quite the way we expected them to be, then businesses are going to need to adapt, be agile and change on the fly. A good idea is to prepare some contingency plans so that all the bases are covered or at least thought out in case unexpected events and disruptions happen.
Related
Challenges for business with ad serving during the pandemic

"Slowly but surely, it feels as though we are heading in the right direction with the pandemic. Businesses are opening up and restrictions are being loosened in many parts of the world. " More

Changes to advertising audience after the pandemic

"We are all aware that businesses have changed the way they go about advertising their products and services during the pandemic. We also know that other modifications will need to be made once things return to normal. " More

Ad serving tips for restaurants and hotels during the pandemic

"It's hard to think of an industry that has not been impacted by the pandemic, but people would agree that the hospitality industry is probably the most negatively affected. The harsh reality is that restaurants were forced to close very suddenly, and for those that were able to survive and re-open, many were limited to how many people they could have in their building at any given time. " More