Top considerations when choosing an email ad server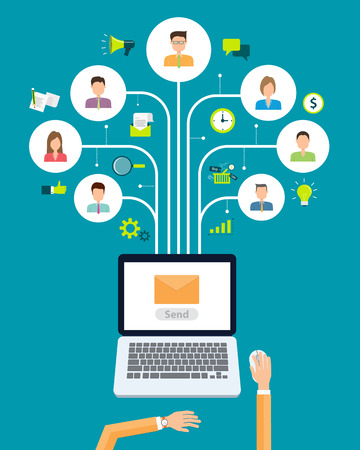 There are countless different ways to use advertising to reach a lot of people quickly and efficiently. In terms of cost, one of the best ways to get the word out without breaking the bank is via email advertising. This is a proven means to generate sales and create a larger audience for your products and services, which is why so many businesses ask for your email on their websites. Using an email
ad server
is considered a must if you are in the business of getting the word out via email. There are lots of different email adservers to choose from out there, so what should you be looking for.
Easy learning curve
If you need to take a course to learn the inner workings of an email ad server then you have probably not chosen very wisely. It should be easy to manage all of your ads from within the software, which includes adding new ads, removing old ones, and making changes to campaigns on the fly. Ads regularly need to be tweaked before they are just right, so being able to do that without needing to consult some massive user manual is always great.
Ease of coding
By this, we are talking about the technical integration between the email ad server and your email distribution service. It really should be as simple as copying and pasting the ad tag into an email newsletter template. Moreover, good email ad servers will make it simple so that you do not need to make frequent modifications when scheduling a new ad or switching off an old one. Speed and simplicity are key here, so always keep that in mind when choosing an email ad server.
Support for all email marketing platforms
Take a moment and think about the software that you use on any given day. Is there anything more frustrating than finding a great piece of software, only to discover that it does not work or is incompatible with your existing systems? A good email ad server will make it possible for you to send out ads across all email marketing platforms and/or software. The instructions provided for doing so should always be concise and easy to follow.
Email macros
When you scan through your emails, are you more likely to open or trash an email that has your name or something specific to your situation in the headline? Personalization leads to higher open rates so be sure to choose an ad server that supports mail macros and shortcuts. This feature should work together with your email marketing platform to allow you to customize and target ads. It makes the recipient feels as though the ad was meant just for him/her and is more likely to click or engage further.
Report generation
When advertisers are spending any kind of money on advertising, they want to know what sort of ROI they are getting with each campaign. Always choose an
email ad server
that can display, generate and schedule reports for each campaign whenever publishers or advertisers need access to that data. The success of every campaign rests fully on the ad performance's metrics.
Related
Ad serving tips for email marketing

"There are countless different ways to get the word out and make money via advertising. While some advertisers focus on website ads, there are plenty more who understand the power of email. " More

What you need to know about email ad serving?

"Email is still a very viable way of reaching your target audience, but it's a method of marketing that has to be approached very carefully. Where things can get tricky is if you are juggling ads from different advertisers, you might end up blasting our emails containing ads that are only relevant to very few people on your mailing list. " More

What are the pros and cons of advertising via email newsletters?

"One of the great things about advertising is that there are now multiple ways of reaching your target audience. Traditional marketing methods now sit side by side with online forms of advertising, with the latter proving to be very popular with small businesses, mostly due to the lower costs associated with running an online campaign. " More