What should you avoid when designing a native ad?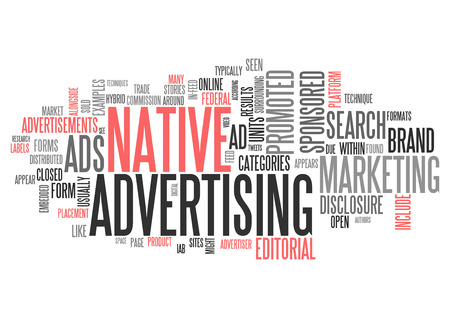 There are many different ways to advertise a product or service, and the Internet has added even more options that go above and beyond the tried and true traditional advertising methods. The way people advertise online changes over the years, as the needs of the audience changes, not to mention the technology. Nowadays, one of the most popular ways online to get the word out is via native advertising. People who see these types of ads may not even know that they are being sold something, as the whole point of native advertising is to make it look like an organic and natural part of the site where it is being displayed. As is the case with any form of marketing, there are some definite Do's and Don'ts, so let's take a look at what not to do with a
native ad
:
The hard sell
Native ads are more about delivering useful information and getting people to want to learn more about your specific product or service. This is not the place to deliver the hard sell as it might turn off potential customers. A more direct approach should be saved for when the potential customer follows the call to action and heads over to your website.
Confusion and complication
Stick with the old adage of "Keep It Simple, Stupid" and you will have success with native ads. Many ads of this kind are presented as articles, and if that is the format you choose to go, make the content light, informative and useful. However, it should be persuasive and convincing in ways that make the readers want to learn more about the subject.
Offer no facts
While you are not trying to go the hard sell route, you are still trying to sell in a subtler kind of way. One of the best ways to convince people to learn more about your product is to deliver statistics and data that are positive to your target audience. By the time they click on over to your website, they may already be convinced to make a purchase.
Shameless promotion
The goal with a native ad is to deliver information about your specific industry as opposed to hyping up your own company. Save the self-promotion and glowing testimonials for your website.
Boring ad copy
This is a major no-no for any type of advertising, but particularly so for native ads. It's important that you deliver solid information in your ad copy, but it has to be done in a way that is entertaining and useful to the readers. If you can't get them interested in your ad copy, you are going to have a tough time getting them interested in your product or service.
Using the same ad
Since native ads require to create something that fits well within the sites you advertise on, it makes sense that no two ads should really be the same. Cater the ad to where it is being placed on and you will almost certainly experience much better results in terms of click through's and sales.
Related
Five ideas for native advertising

"When is an ad not an ad? While that may seem like a bit of an odd question to ask, we can almost guarantee that you have read an ad online and not been aware that it was in fact trying to sell you something. " More

Pros and cons of native advertising with sponsored articles

"One of the biggest complaints that internet users have with online advertising is that the ads tend to distract and get in the way of the content being shown on the website. This can indeed be a problem, but advertisers and publishers have now discovered a way to get the ads in there without readers immediately known that what they are looking at is an ad. " More

Online advertising for your real estate business

"Real estate is one of the most competitive industries in the world with many agents vying for a smaller number of properties. Therefore, they need to get creative in drumming up leads. " More