How to calculate a simple advertising budget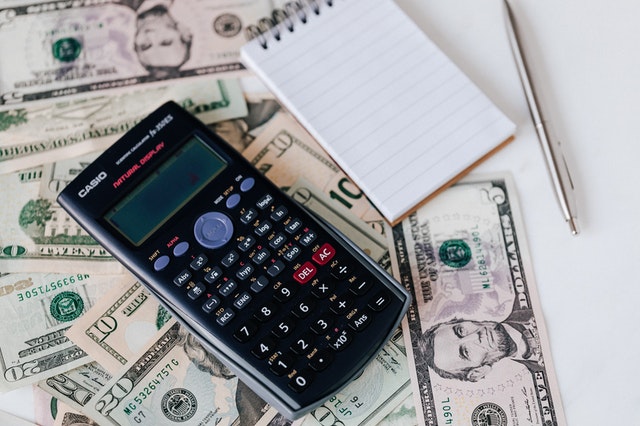 Depending on your business size and type, a marketing plan can be very comprehensive or it can be as simple as an estimate as a starting point. To calculate a simple advertising budget, you need to determine your gross mark-up, or gross profit. This number is important because you can use this fund to help your business grow.
Say you take in $7,000 a month as gross revenue and $3000 is your gross profit. From this total, you will need to subtract any mandatory expenses. One of the most common mandatory expenses is rent. If your rent each month is $1,000 that will leave you with around $2,000. You will use this number to determine the fund that you can spend on advertising services, such as creating the ad, buying ad space, serving and tracking ad views and clicks via an ad server
You will now take your $2,000 and multiply that by 12 to get your annual amount, which is $24,000. Next, you need to choose a range that you can or want to allocate for advertising. Depending on your business stage and type, this range can be low or high. Newer businesses might need to spend more on advertising so that people get to know your products and services. On the other hand, word-of-mouth businesses do not need to spend as much. For example, if the range is between 10% to 12%, then you have about $2400 to $2880 per year, or $200 to $240 per month, to spend on online advertising with the goal to boost sales, which in turn can allow for more advertising in the future.
When you have a budget, you need to consider your ad targeting. Unless you have a specific preference and/or previous experience, you will want to consider different traffic sources and audience as an effort to boost and diversify the amount of potential customers. That means working with an ad management company who can maximize your click-through rate with your available budget.
You should not use all of this fund to focus on one or two ads on any single website. It is like putting all eggs in one basket and that is risky. Depending on the budgeted amount, you may want to consider some or all of the following forms of advertising.
Search Engine Optimization (SEO) can help boost online sales from organic traffic
Pay-per-Click can help drive direct results to your business and you only pay when potential customers click on your link and visit your site
Local Marketing should be in play to ensure that you have foot traffic if it is appropriate for your business type
Email Marketing can be useful if you have relationships that are already in place
Press Release (PR) is great for generating new buzz and interest in your products and services
If you have more money to spend, you can use some amount to explore and experiment with a new marketing channel. Conversions and leads will likely come from multiple sources, including from online publishers or ad networks to local community newspaper ads. Make sure you obtain a realistic and specific advertising budget and then utilize it to help your business grow. Ideally, what you find is that over time, this amount will continue to grow as you generate new business and that can help you to invest more into the types of advertising that are giving back the best returns on investment.
Related
Five reasons businesses need online advertising

"All well-known, big name brands spend large amounts of money on online advertising. You might wonder why a company that is so successful needs to spend money on ads. " More

Advertising at public events

"There are a lot of different places where you can go to get the word out about your business. Many companies are now using ad servers to display their ads online, as well as using tried and tested forms of advertising, such as print, TV, and radio. " More

Using advertising technology to grow your business

"Advertising technology, or simply ad tech, changes very rapidly because it combines advertising and technology, which are both very dynamic industries. It is just impossible to predict how we will use advertising 5 or 10 years from now. " More