What makes online video advertising attractive?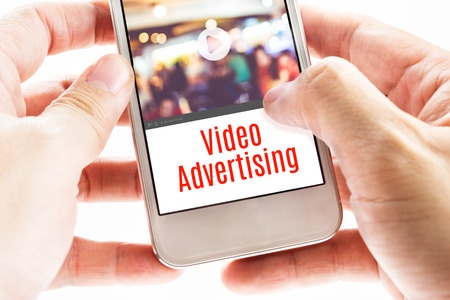 There are all kinds of different methods of marketing and advertising used in the digital age, yet it is video that is fast becoming one of the most popular formats. It would be easy to say that the rise of YouTube has a lot to do with that, but there is actually more to the video age than meets the eye. Let's take a look at 5 reasons why more and more businesses are turning to video in order to get their message across to the masses:
The Visual Aspect
You have probably heard people talking about how a picture is worth a thousand words, so you can only imagine the word value of a well-made video. The fact of the matter is that we now live in a world that is faster paced than ever before. People want their information quickly, and there is no arguing the fact that video delivers it a whole lot faster than text.
Familiarity
You may not be aware of it, but you have essentially been conditioned to viewing video ads for years. Ever since television programming came into being, there have been TV ads separating each of the shows at 15-20 minute intervals. Even YouTube videos are no longer immune to commercials, with a little snippet usually shown before each video starts. Not everyone may like it, but they are conditioned to watching ads.
Measurable results
In order to figure out whether or not an ad is having the desired effect, you need to be able to measure the results of that ad. When you display online video ads through a
video-capable ad server
, you are given access to all kinds of valuable data. You will be able to see how many people watched the whole ad, how many paused it, and how many clicked away before the ad was done.
Reach
When you place an ad on TV, you are totally dependent on your target audience being in front of their set when it plays. That is not the case with online ads, especially since more and more people are now accessing the internet on the go. Your ad will be shown on laptops, desktop computers, smartphones, tablets, smart TV's and even gaming systems. You have the potential to reach an incredible number of people with a single ad at any given time of the day or night. That is something that traditional TV advertising simply cannot match.
Innovation
If you have seen the latest online ads, you may have noticed that they have become interactive in a number of different ways. Rather than just sitting through a standard 30-second clip, the viewer can click on links from within the ad, cast votes, answer a quick survey question, and much, much more. When you give the viewer something to do while they are watching the ad, it pulls them in and makes them feel as though they are part of it. That type of interaction will certainly help them remember your business.
Related
Benefits of online video advertising over traditional TV advertising

"Video has always been a great way to advertise your products or services. However, TV spots are often out of reach for small businesses looking to get a significant media exposure. " More

The rise of online video advertising

"It was not so long ago that getting your message out to the masses via video meant having to purchase an advertising spot on TV. That was not exactly the best option for small businesses, as the costs of doing so were prohibitive to most. " More

Benefits of video ad serving

"Ask the average person what they believe is the most popular search engine and most will probably give the correct answer of Google. It's a pretty obvious answer, but you might well be surprised at what sits at number two. " More