Popular online advertising trends for 2020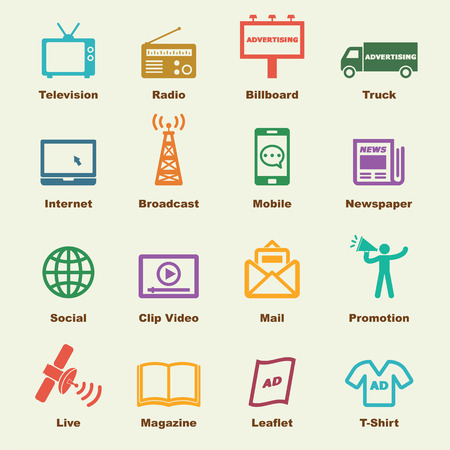 Regardless of your industry or products and services that you sell, the following major digital marketing trends cannot be ignored. Only a few years ago, companies just needed a website and maybe a Facebook page. But now, the digital landscape is evolving so quickly that it's hard to keep up, especially for small businesses. Here are some key developments that you should consider investing your time and resources in to succeed in 2020 and beyond.
Omni-channel marketing
Consumers have at their fingertips more ways than ever before to get the things or services they want. For example, before the Internet, if you wanted to buy a product, you simply went to the store and bought it. Now we have the Internet, smartphones, smart TVs, AI-powered smart speakers, magazines, and brick-and-mortar stores. This shift in consumer behaviors makes omnichannel marketing, or cross-channel marketing, very important because it provides a seamless experience across all channels. Customers start in one channel and move to another channel as they do more research before making the final purchase decision. If you're a brick-and-mortar business with a website, you want the experience of transferring between the website to your storefront to be as easy as possible. For example, a person sees an ad, clicks to research and orders it online to pick it up in store within a few hours. This smooth transition between multiple devices to in-store experience is a model that many brands today try to perfect.
Accelerated mobile pages (AMP)
Many mobile sites are not designed for speed and take time to load. Every additional second, or even millisecond, creates huge loss of potential revenue for the e-commerce industry because people lose interest and move to a different page. To boost user experience by speeding up the mobile web, the AMP framework allows designers to build pages that load much quicker than regular pages. AMP provides support for ads and post-click landing pages so there is no disruption throughout the whole purchase experience. Additionally, AMP-enabled pages have higher priority and are often featured at the top of search engine's result pages.
Email personalization
Email is definitely not the latest technology but it is proven and is here to stay. It continues to be a major channel for communication and marketing. Billions of people still depend on email every day. Therefore, email marketing is important but it is evolving with more personalization and automation. Mass email messages are not as effective as recipients are more demanding these days. They want personalized information that is catered specifically for them and the only way to do it at scale is via email automation and email
ad serving
solutions.
When you can set your email ad server to display an ad for a potential customer with an interest in a particular product, the response rate is likely much higher than serving an untargeted ad. The follow-up ad can offer a promotional price or a demo video in a personalized email, which can be very effective. Email is often a good reminder to trigger an action, especially when it is combined with other marketing techniques.
Related
How can retailers benefit from using an ad server?

"You might think that retailers who maintain a brick-and-mortar presence might look to more traditional forms of advertising – flyers, radio, TV, etc. – when marketing their goods. " More

Five ways mobile advertising can help your business

"In recent years, technology has forced companies to change the way in which they do business. While there is always a steep learning curve in adapting to a new technology, one aspect that is actually not so difficult is marketing. " More

Using advertising technology to grow your business

"Advertising technology, or simply ad tech, changes very rapidly because it combines advertising and technology, which are both very dynamic industries. It is just impossible to predict how we will use advertising 5 or 10 years from now. " More