Five tips when choosing an ad server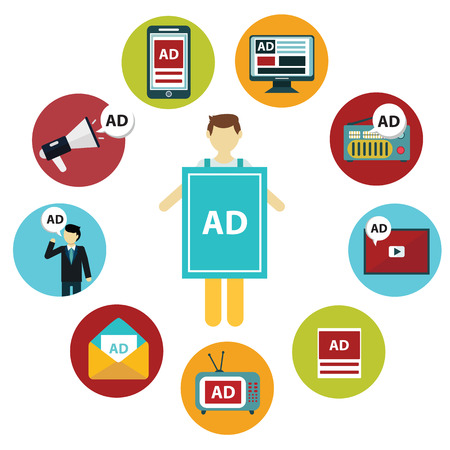 When it comes to finding an
ad server
, there are a lot of different options out there. Making a decision can be tough, but it's one that deserves some real due diligence before selecting with an ad server that is best for you. While pricing is certainly something that needs to be considered and which we will go into in a moment, choosing the correct ad server is definitely not about going with the one that is the cheapest. There are several things to consider before you jump in, so let's take a look at 5 things you need to pay attention to when choosing an ad server.
Reputation
New ad server companies may offer up a great deal to lure you in, but these offers should be taken with careful considerations. You may end up with a real bargain or you may also be in for a world of hurt if the new company does not really know what they are doing or just disappear overnight. It is always a good idea to go with an experienced ad server who has a history of reliable service with multiple years of positive feedback. Positive reviews from old and existing clients is a sign that they are doing a lot of things right over the years.
Features
Some publishers and advertisers are happy with the bare bones basics when it comes to features, especially when they are new to advertising. That will very likely change over time, though, as you will eventually want to have more control over the
ad targeting
and delivery, plus you will want to be able to get your hands on data that show how well, or poorly, specific ads are performing. A good adserver will come with features that allow you to do just that.
Pricing
Once you have found a reputable company that delivers all the features you need, you can then start to think about pricing. If you are seeing prices with all manner of asterisks attached, there is a strong likelihood that you are probably going to pay more than the cost being shown. A good ad server will have clear, up-front pricing that let you know exactly what you will pay. They should also have flexible plans available to meet your budget and traffic level.
Support
Questions alway arise when you switch to a new ad management system so you will want to be sure that you get the right technical support and customer service you need when issues do arrive. When looking at the feedback on a specific ad server, pay attention to what people are saying about customer support. If they are hard to reach, slow to respond or lack in knowledge, that should be considered a serious red flag.
Customization
It may well be that you cannot find everything that you need in a single ad server, which is where the ability to customize comes in handy. Your chosen
ad serving solution
should be open to feature requests and also have an API (Application Program Interface) so that you can build a customized workflow or integrate a new ad server to your existing internal systems.
Related
What should your ad server have?

"Getting a website together and publish it to the Internet is easier now than it has ever been. The hard part comes when trying to build your audience and improve your search engine ranking. " More

Should you offer self-service advertising on your website? (part 3)

"Self-serve advertising is a do-it-yourself solution designed for advertisers to create and publish their ads with minimum effort from publishers. It helps website owners to handle many advertisers instead of just a few large advertisers without spending too much of their valuable time for ad serving tasks. " More

How to build and manage your online business reputation

"Even if your company does not do any business online, you are still going to have an online reputation. There are several major websites devoted to customers delivering feedback and review on the experience they had when dealing with a business. " More