What is an advertising agency and how to choose a good advertising agency?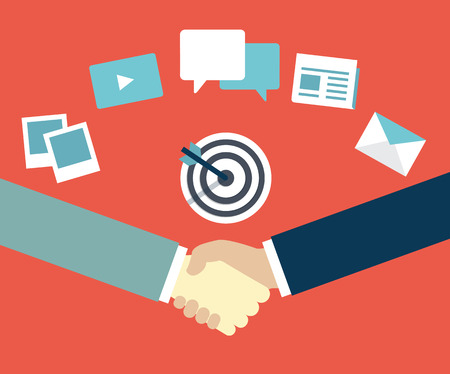 Whether you own a large business or a small privately owned business, advertising is an important part in telling the world what you have to offer. Finding the right advertising agency to help you achieve your goals can be difficult and can take a lot of time. However, the most important thing to keep in mind when you are looking for a good advertising agency is that you want someone that knows the industry, understands your goals, cares about your company, wants to put in the time to market your company and someone that is cost effective and knows what they are doing.
Functions
An advertising agency helps create a marketing and advertising plan for your business. They take care of the advertising planning and execution which often include ad design, production, ad serving, and media buying. Advertising agency varies from company to company so when you are looking to choose the right one for your needs, make sure that they offer the exact services that you are looking for. For example, if you want an advertising agency that does only media buying, or only ad production, then make sure that they provide that service before you hire them.
Processes
An advertising agency handles marketing strategies and branding strategies as well as promotions. In order to make an advertising plan, they will look at your company, what you do, and the clientele that you are looking to attract. A good advertising agency will take all of that information into consideration and create a customized and comprehensive marketing plan along with specific recommendations for you. With so many companies using the Internet and social media as advertising and marketing tools, it is typical for an advertising agency to partner with other industry-specific vendors to fulfill and execute the plan. For example, an agency might use a third-party
ad server
company for online
ad serving
. An ad server is an online software company that places advertisements on websites, apps, connected TVs and other online channels. It will use software to determine where and when an ad should display to make the most money for the publishers and deliver the highest ROI for the advertisers.
Media Buying
Something else to consider when looking for a good agency company is one that does media buying. Media buying is when an advertising agency takes their client's advertising needs, figures out where the ads should appear and then approaches the companies that own those spaces. After they speak with those companies that own those spaces, they negotiate a reasonable price for their clients to pay for that space. Advertising agencies that take part in media buying can really help your company with advertising needs as they have business relationships with websites, mobile apps, TV stations, radio stations, magazines, and newspapers. They buy you the best space for your advertisements at the right price.
Finding an advertising agency that is a perfect fit for your business can be a challenge but if you know what you want in your agency then you are off to a good start. You want to make sure that your advertising agency understands your objectives, requirements and how you want your products and goods advertised to your customers. A good advertising agency will take into account everything that the client wants, partner with other experts and reliable vendors and they will always work to get you the best return-on-investment.
Related
How can an ad server help with media buying?

"Media buying is performed by an advertising agency for its clients. The advertisers want their ads displayed on certain sites and apps. " More

How to choose a good advertising agency?

"Whether you are interested in online ad serving or public relations assistance, choosing the right advertising agency will be essential for the successful promotion of your company. Today, there are a wide range of agencies with different specialities offering such services. " More

Why does an ad agency need an ad server?

"You might imagine that an ad agency would spend the majority of their time working with advertisers looking for a suitable platform for their marketing campaigns. For the most part, that is exactly what they do, but many agencies are using own ad server to make their tasks easier. " More